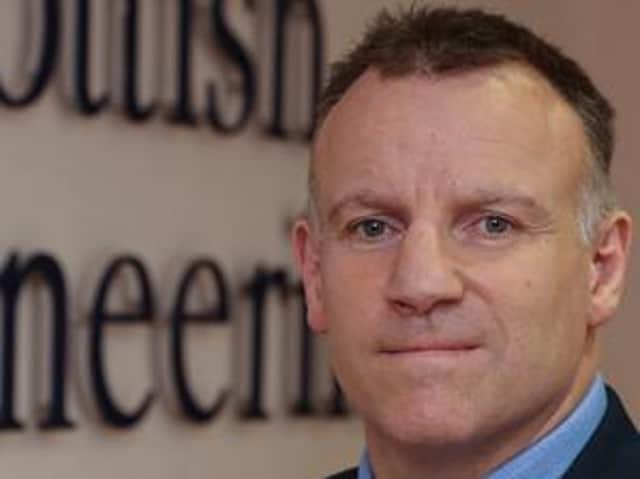 The findings have emerged in Scottish Engineering's latest quarterly snapshot, published today, which also highlights members' opinions on climate change.
A strong majority of respondents (92 per cent) reported that their organisations recognise that the declared climate emergency is real and requires an urgent response.
Close to two thirds of those surveyed (64 per cent) said their businesses were actively pursuing operational changes that will support reduced climate impact, with more than half (53 per cent) stating they are actively pursuing product/service design changes or diversification to support the green agenda.
When asked to describe their view of the threat or opportunity that the business faced from climate change, 43 per cent stated they were concerned, 3 per cent "deeply concerned", 36 per cent neutral, and 16 per cent and 2 per cent saw "opportunity" and "strong opportunity" respectively.
Scottish Engineering's chief executive, Paul Sheerin, said: "There is no escaping the seriousness of our climate situation, and this concern is reflected both in the attitudes and actions of our sector.
"Other challenges remain: a Brexit which is far from done; skills shortages unassisted by the UK government's position on immigration policy; but it is clear that climate change is being given the attention it rightly deserves."
Scotland is due to play host to the COP26 Global Climate Conference later this year.
In the first survey of 2020, members reported a turnaround from the "downbeat" results of December 2019, with a 22 per cent upturn in confidence, matched by an outlook on orders for the coming three months up 42 per cent.