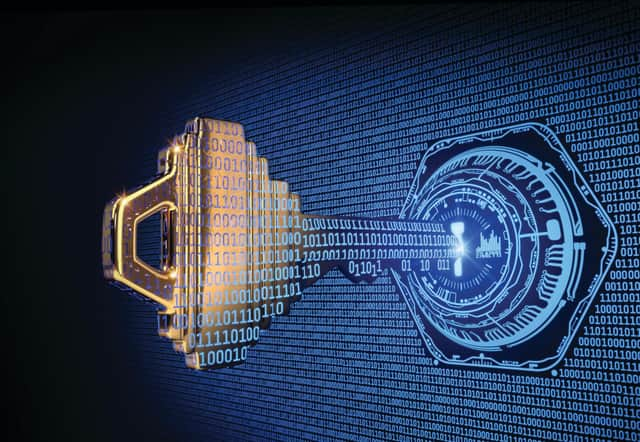 "If they had wanted a data geek, they wouldn't have asked me!" she laughs. "But, if you want someone who can interpret data and make connections – and identify how we use data to do good – that's more like me."
Clearly, the Smart Data Foundry, formerly known as GOFCoE (Global Open Finance Centre of Excellence), did want a connector, an interpreter, a communicator.So when the call came, what did Dame Julia think? What did she know about Smart Data Foundry? "I think one of our greatest opportunities is this mass of data that we now have – that we're at danger of squandering and not using properly," she says.
"I thought Smart Data Foundry was one of the few opportunities to get it right and to make sure data can be accessed and used for social good. That might be the cost of living crisis, the poverty premium, or how we get to net-zero."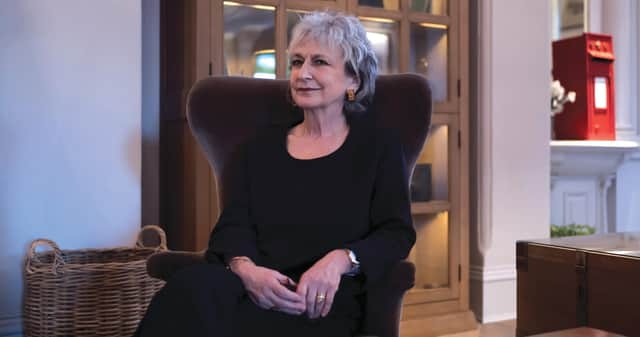 During almost a decade at the Joseph Rowntree Foundation, Dame Julia was proud to establish a strong data analytics team to ensure research into poverty and social change was underpinned by "accurate, measured information".
She explains: "We had a mass of information about poverty, and I hope what I led and steered was to make it what I described as 'not interesting but useful'. You can do as much research as you like, but unless it makes a difference, there's no point.
"I've spent 40 years of my life working on issues of public policy and some things have gone around in circles. The data revolution – the ability to amass it at scale and understand it in a way that protects people's privacy – is one of those opportunities you can't shy away from, if you think, as I do, there are problems that need resolution.
"Data alone is not the answer, because there's no single silver bullet, but it goes a long way towards getting an answer to some of those issues."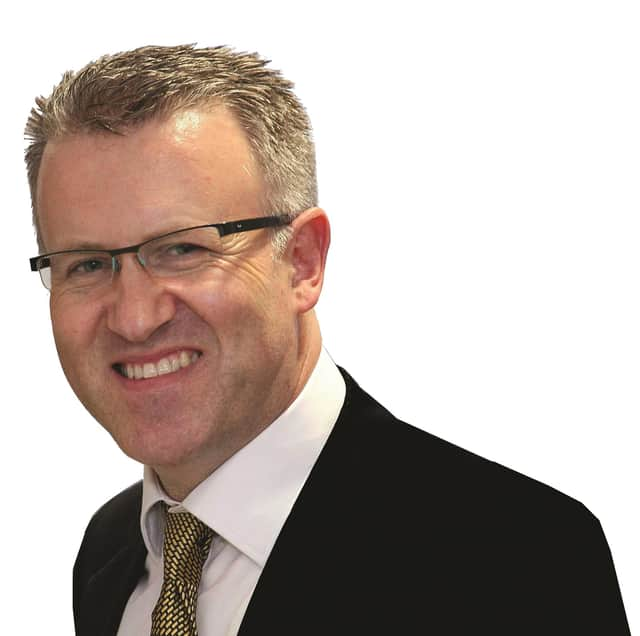 Dame Julia hopes the sweet-spot of Smart Data Foundry will be working with partners to unlock large amounts of financial and other data to make that difference.
She illustrates this with an anecdote: "I was running a housing association, and realised Tesco knew more about our tenants than our housing managers. They knew when they had babies, when somebody was ill, all sorts of stuff, through their buying habits. We were operating with one hand tied behind our back.
"In the public policy world, we haven't got that level of useful information. Smart Data Foundry could be a way into that – in a way that protects people's privacy – because, I believe, the data belongs to us not to the companies.
"How do we work with data to make sure that we get something out of it that's good, something useful? Otherwise, it's only there for commercial or marketing purposes.
She continues: "There are issues that have bedevilled public policy all my working life, where there is real potential if we can understand how people earn, spend and save and what they do with their money.
"I've been watching Edinburgh with envy, because the Data-Driven Innovation initiative seemed a clever way of recognising this isn't about benefit for individual companies, it has the potential to benefit society, and regional economies, to do really practical things."
To achieve this, there are huge challenges for Smart Data Foundry – convincing an often sceptical public over privacy, and getting big banks to agree to share millions of anonymised transactions, to ensure meaningful conclusions can be drawn.
Dame Julia sees a common thread between the two big issues: "They are both about trust. There are a lot of people frightened about how their data might be used – really concerned about privacy. And I have a lot of sympathy for them.
"Many in the data world think it's completely self-evident that you can protect people's privacy. They recognise the safety net, but the public don't. That's a real issue, because if the public withdraws its trust, we will get nowhere."
Isn't this perverse, when so many of us accept Amazon telling us what to read next, or Tesco giving us a voucher for beer because they think we might have run out?
"Yes, you Google one thing, and you're inundated. It's about going with the grain of the public, but linked that to that is we never trust anything unless we see some benefit in it. Smart Data Foundry has to show it can use data in a trusted, safe way, which will protect people's privacy.
"We need to find the language and a way of explaining that better than we do now."
Dame Julia says a similar approach is needed to big banks: "They are very conscious of GDPR and know they breach it at their peril. One way of reacting is to put their arms around their data and say nobody else is going to get near this. We've got to explain about the safe haven concept and using data for good."
Unwin is pleased that Smart Data Foundry has already got five financial services companies to enter into data-sharing partnerships – NatWest Group, Equifax, Sage Group, Moneyhub and FreeAgent.
"People told me it couldn't be done. It's more than we'd have hoped for at this stage, but nowhere near where we want to be," Dame Julia says. "The safe-haven approach to data can protect people's interests, protect the company, and do good. But you don't do that just by saying it, you need to do the really hard graft of discussing and explaining that purpose."
That comes back to making it real.
"We need to talk to more big financial services bodies about things like the poverty premium – the fact that poor people pay more for services. We've spent decades talking about it. We now have the ability to absolutely prove it, to test it, to ask why.
"There are good reasons why some poor people's insurance costs more, to do with risk. If you really understand it, you can start to take steps to address it. At the Joseph Rowntree Foundation, I was constantly told by big businesses, 'we simply can't move on the poverty premium'. Now they absolutely know that they can.
"Another example is putting reliable information into the public domain about how people are paying for and using energy. Data doesn't hold the complete solution but it can have an impact."
One example of doing good was Smart Data Foundry's partnership with NatWest to share de-identified data from more than a million householders to give a factual account of pandemic impacts on household finances, based on bank transactions.
The data was analysed in the Smart Data Foundry Safe Haven, operated by EPCC – formerly the Edinburgh Parallel Computing Centre – at the University of Edinburgh, a secure environment for data research. Insights were shared with the UK Government in early 2021 and continue to be updated.
But won't the really big insights only come when all the large financial institutions are on board?
"The best shouldn't be the enemy of the good," Dame Julia insists. "If we can't get them all, we can still do a lot, and we already have a good spread. Once you've got projects going, you gain momentum and people start thinking this is the safer, more interesting thing to do.
"In five years' time, I'd like us to be a well-known organisation with a reputation for wisdom, insight and execution on these issues. I want us to have access to a lot of different companies' data, and they will trust us to manage that in a way that then informs public policy.
"It's not about a big bang – it's about building momentum and building trust, so we can unlock more of that data to do good."
Smart Data Foundry, which aims to "unlock the positive power of financial data to improve people's lives", this week named Frank Gauld as its first chief executive.
The University of Edinburgh graduate has held a number of senior roles at American tech giant NCR – the most recent leading the development of the firm's digital cloud banking platform from its base in Atlanta, Georgia.
Before moving to NCR in America in 2017, he held high-profile roles at Clydesdale and Yorkshire Bank.
Gauld, who will relocate back to Scotland in April to take up the new position, says: "I look forward to driving systemic change to how consumer data can be more widely shared to help solve some of society's greatest challenges."
Smart Data Foundry re-branded this February. It is based in Edinburgh, but has global ambition, providing a secure environment where real consumer data from UK financial institutions can be safely shared with organisations working on big economic, social and environmental problems.
In this way, it can help accelerate research, prove ideas and find solutions more quickly.