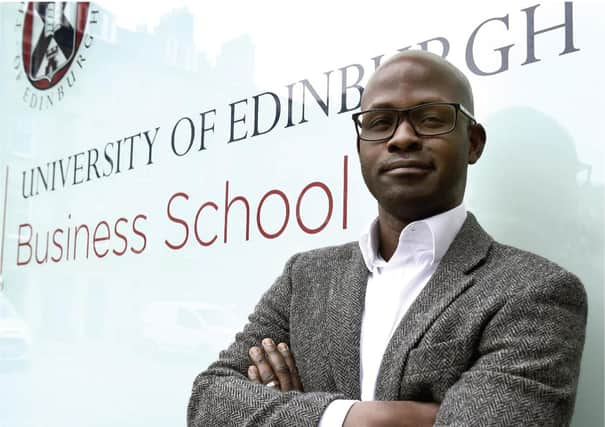 It is often said that successful innovation in fintech starts not with finance or technology, but with a problem which needs fixing.
The University of Edinburgh embraces this approach fully, and works with a range of different partners to share its world-class research and teaching expertise, and help tackle thorny business challenges.
"As a university, we do research very well and we also do teaching very well," says Professor Gbenga Ibikunle, Chair of Finance at the University of Edinburgh.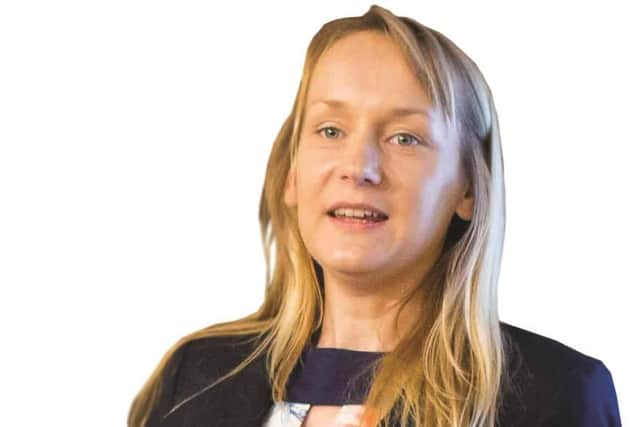 "We can translate our cutting-edge research, which continuously challenges the boundaries of knowledge, into support for industry through short- and long-term partnerships. We can also help bring in government funding to support academic/industry collaboration through bodies like UK Research and Innovation.
"We are able to link many disciplines to provide our partners with a research base capable of enabling innovation and creating new opportunities for partners – and provide access to highly-qualified talent pools in data science, informatics and financial technology.
"And when it comes to teaching, I try not to use superlatives, but we have some quite amazing programmes."
With the growth of the fintech sector, the university's MSc in Finance, Technology and Policy is proving increasingly popular; at least 60 students will start the course this month, up from 38 last year.
These students will have the opportunity to spend around three months working exclusively on a company project, while a PhD programme has been created specifically for the fintech and financial services sector. Businesses provide innovation challenges and work in partnership with university experts to improve current methods or develop new products and services in focused, four-year collaborations to accelerate their research and development.
"We don't come up with research ideas from nowhere," says Ksenia Siedlecka, financial services/fintech sector Eengagement manager for the university's Edinburgh Futures Institute.
"Industry defines the problems and the university works with them to add value and deliver societal and economic impacts.
"It is hard for a private company to find an employee with the time and expertise to go deeply into these areas. The university can help them identify a very focused and skilled resource to do that. It's about leveraging our expertise to tackle important business challenges."
Ibikunle believes that the arrival of the Global Open Finance Centre of Excellence in Edinburgh will encourage more deep, value-added collaborations, which fit neatly with the university's commitment to producing students who are innovators and will create wealth and new businesses in the city region.
But what does Ibikunle see as the key industry themes that the university's future fintech innovation partnerships are likely to focus on?
"Sustainable finance and climate risk management is an emerging area," he says. "There is a lot more focus on ESG [Environmental, Social and Governance] issues in financial sector decision-making.
"Tackling financial exclusion is another important subject and the project with DirectID should give us more information about individuals' money management and the trajectory of that discussion. How do consumers fall into financial vulnerability? How do we arrest that situation before it becomes more apparent?"
Another big area is the explainability of Artificial Intelligence (AI). Ibikunle says: "Explaining the use of AI systems is critical for financial institutions to ensure fairness and justify decision-making. It's critical for the firms themselves and for regulators to understand the decisions being made.
"AI systems can learn bad habits and we need to know what they are learning and that what they are doing is consistent with the law."
University partners for short- and long-term collaborations include Natwest Group and Direct ID –formerly The ID Co – while new projects are starting with asset management and investment giants Franklin Templeton and Baillie Gifford.
We spoke to three of the partners involved to find out more about the ambitions behind their collaborative projects with the university, the challenges involved, and the fruits of these joint endeavours thus far.
One of the largest UK banks with 19 million retail and commercial banking customers; its brands include NatWest, RBS and Coutts.
The challenge Machine Learning (ML) is an excellent opportunity for banks to develop better customer experiences, and improve operations and decision making. But as banks scale up their use of ML, how do they explain how their models make decisions, so they are trusted, understood and improved?
ML "explainability" is complex and growing rapidly, making it hard for data scientists to keep up. University researchers conducted a wide-ranging survey of the explainability techniques available to data scientists at NatWest Group, equipping them with far better tools to explain the bank's models to stakeholders.
Results so far Early outcomes have been excellent, with the research very well received by NatWest Group, with an ambition to pursue further collaborative research in model explainability, and embed existing knowledge in the day-to-day practices of data scientists.
Benefits of collaboration Ability to access a wealth of expertise in the most exciting areas of advanced analytics, enabled by open, collaboration-focused teams at the university.
NatWest Group says "Collaboration with the university helped us gain a vital external perspective, enabling us to develop our thinking about some of the biggest challenges in leveraging machine learning."
University says "This was a remarkable opportunity to work closely with NatWest Group, to study, distil and position intense activity within the AI and data science communities to address explainability in ML." Dr Vaishak Belle, School of Informatics.
Company builds products based on bank data, helping firms to rapidly accrue customers and gain a fuller understanding of them. Its products assess bank statement information to allow customers to make more informed decisions faster, lowering operational costs for the bank and enhancing customer experience.
The challenge DirectID sought to understand people's personal cashflow more effectively. How consumers use their money is key to understanding issues such as credit risk at an individual's specific stage of life, by comparing similar groups of people. Learning more about consumers at different stages of life allows a better understanding of their circumstances and to better help them with credit risk, particularly in these uncertain times.Results so far The modelling of consumer cashflows for credit risk decisioning is in its early stages.
Benefits According to DirectID, the experience thus far has been entirely positive. It hopes more companies –fintechs or others – consider utilising the university as a resource to help bring about shared knowledge and understanding, and ultimately benefit both the university, its students, and the company itself.
DirectID says "Understanding consumer cashflow more effectively is important as we seek to build products to assist both consumers and businesses. We are confident the project will help bring about new insights to help both to take control of their bank data to help them in their financial lives." James Varga, chief executive.
University says "It has been a great privilege to work with DirectID, which provided a highly stimulating, motivating research environment for our PhD student and her supervisors.
"DirectID has included her in weekly modelling meetings which have given fantastic insights into data, customer behaviour and very impressive models."We believe our joint work will provide major social benefits to help both vulnerable borrowers and those on top of their finances. It will also yield results to help the company and its customers." Professor Jonathan Crook, Deputy Dean, University of Edinburgh Business School.
A global investment firm with more than US$1.4 trillion (£1.05tn) of assets under management.
The challenge Franklin Templeton is sponsoring a PhD supervised by Dr Yi Cao and Dr Yizhe Dong on the use of ML in areas including conditional market timing.
Existing market timing models rely on one source of information, such as seasonal indicators, technical criteria or fundamental data. Attempts to apply ML have often resulted in "black box" models that aren't intuitive.
Recent developments draw from multiple inputs to provide more comprehensive and transparent solutions, and have significant implications for investment decision making.
Hoped-for results As well as opportunities to improve models, the engagement is expected to develop Franklin Templeton's capabilities in applying ML to multi-asset investing.
During the project, the team will track developments in data science for a range of asset classes, so the overall benefit expands beyond specific deliverables as the researcher connects with Franklin Templeton's investment teams.
Franklin Templeton says "The PhD in Financial Technology marks the next step in interdisciplinary research for the investment management industry."University says "In quantitative investment, selecting a perfect time to get in and out of the market plays an important role in determining portfolio returns.
"In partnership, we hope to solve this, using a new way to identify the major driving power of the market on a macro-economic level and achieve optimal timing and execution." Dr Yi Cao, lecturer in Management Science.