Two Edinburgh property companies join forces as homes investment market in city undergoes huge change
The property investment market in Edinburgh is changing rapidly and two companies with an in-depth knowledge of the sector in the city – and an aligned business ethos – have joined forces to react positively.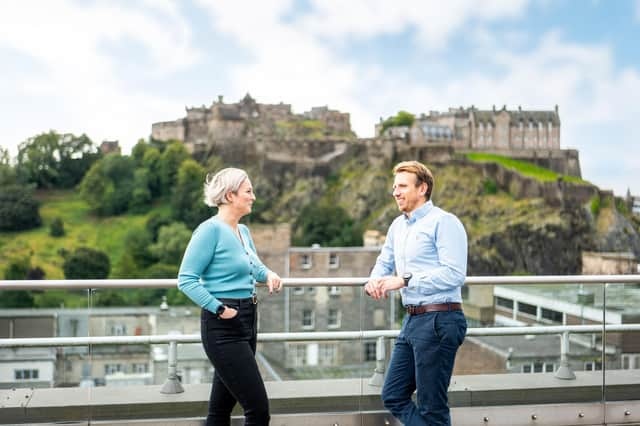 New legislation covering holiday lets means that the market in short-term buy-to-lets could be hit hard, and the ability to pivot the focus of owners' portfolios in a nimble fashion will be key to future investment success.
In response, bespoke estate agency Revere has partnered with letting experts ALTIDO, part of the wider DoveVivo Group, to offer a pioneering end-to-end service to investors, landlords, buyers and sellers.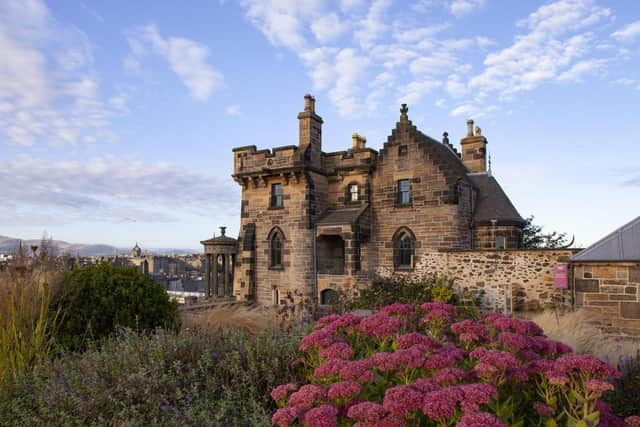 Craig Barrie of Revere explains: "Revere is an Edinburgh-focused estate agency founded two and a half years ago. We offer a personal service to our clients, whether that is selling or sourcing properties.
"We only list a certain number of properties at any one time to ensure the best possible service for our clients and prospective buyers, our main source of new business is from word-of-mouth referrals, which is exactly what we wanted when we set up the company.
"But, to respond to the changing needs of clients, we have partnered with ALTIDO, who have a strong presence in both long and short-term rentals in the city."
Emma Poulton Parley, Scotland regional manager for ALTIDO, adds: "We started our business in very much the same way as Revere, wanting to offer a professional, but very personalised service in Edinburgh."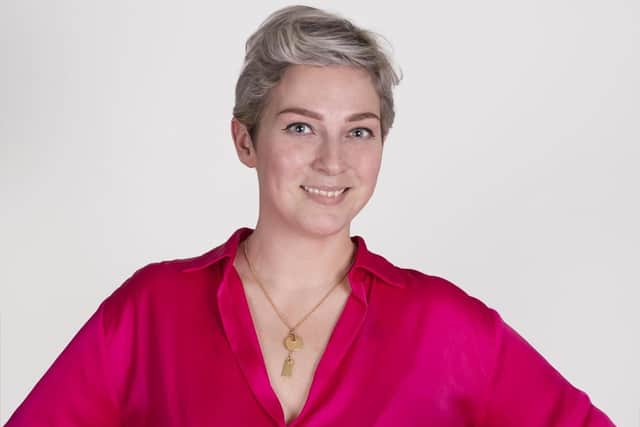 ALTIDO was founded in the city ten years ago and, with acquisitions along the way, has grown into a company with international reach. It is now present in more than 40 destinations across six European countries, yet maintains a strong local team in Edinburgh.
Emma explains: "We deal with short-term lets, long-term lets, student accommodation and hotels. We cover everything but sales, so pairing with someone that does, means that we can offer a complete service."
Of Revere, Craig says: "We have established ourselves as experts in sourcing and selling properties, on or off the market, but we now feel we are missing the extra element of managing investment properties for clients, which is where ALTIDO's expertise will be essential."
From ALTIDO's point of view, the partnership will be just as beneficial. Emma says: "We have people who approach us wanting to move into the industry, who are looking to buy properties or build a portfolio. And we have clients who want to diversify their portfolios, and with Revere's expertise in sourcing, we will be able to offer that."
As a consequence of these uncertain times of changing housing rules, there will be many clients seriously considering their investment positions. The Scottish Government introduced a licensing scheme for short-term lets last year, while the City of Edinburgh Council is proposing a wide-ranging raft of legislation for the city, which could see many owners switching their offering to the private rental sector, or selling their investment properties.
Much movement in the market is expected as a result. Emma says: "That is why it is so key to clients now. We have people who perhaps made an investment in short-term lets five or six years ago – typically a small flat in a tourist hotspot.
"And while they do want to keep an investment in a second home, with the new rules they may want to reassess what they own. I anticipate that there will be a lot of swapping around and selling and buying to diversify a portfolio, in order to better balance long-term and short-term.
"We hope to stay with clients, but perhaps the properties they own at the moment will no longer be suitable for them."
She believes that ALTIDO's international client base – thanks, in part, to it being part of the wider DoveVivo Group - will be key to the success of the new partnership. "We have a European presence and with the short-term letting returns dying down for small investors, there will be bigger players entering the market, and there will be greater interest in hotels and aparthotels.
Craig agrees: "ALTIDO manages properties on behalf of international investors, as well as home-grown, so our local knowledge, particularly in sourcing off-market sales, will be attractive to their clients.
"ALTIDO is big, but they have a really good team in Edinburgh with excellent local market knowledge. I can see why investors would choose to let their properties through them, particularly as Revere can now offer added value when it comes to selling or buying."
The range of properties dealt with by both companies is impressive. ALTIDO manages about 350 properties in and around Edinburgh, from country estates to budget short-break lets, and its holiday offerings include the prestigious Observatory House on Calton Hill.
Revere is focused on the Capital currently, and handles sales of properties from small flats to large detached houses, but this partnership will see the company expanding its range geographically outside the city.
Craig sums things up: "The beauty of the partnership is that it will benefit both sides, but mostly the clients. From our point of view we can offer a full service and be confident that if we are passing clients to ALTIDO, the service will be of the same high standard."
To find out more about Revere visit the website here