Running a business or being a senior leader within a company can be challenging at the best of times, but the pandemic has raised that to another level.
A recent study undertaken by the Stress Management Society found that 65 per cent of people in the UK have felt more stressed since the Covid-19 restrictions began in March 2020, with the three key causes for concern being feelings of disconnection, uncertainty, and a worrying loss of control.
The constant change and turbulence caused by the pandemic over the last year has been exceedingly difficult to manage, and for senior business leaders, who have been responsible for navigating their businesses through the choppy waters of Covid-19 while looking after the wellbeing of their teams, incredibly challenging.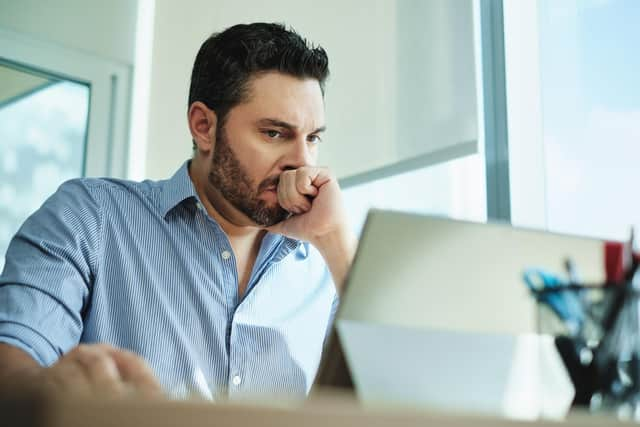 Stress Awareness Month's focus this year is on regaining connectivity, certainty, and control, and with this in mind, the most important advice I can offer is to "fit your own mask" first, and by that I mean self care. Let me be clear. Self care is not selfish. To thrive in your career and life, and to be able to give fully to others, you must look after yourself first.
In normal times, I fly a lot for work. I hate to admit it, but like most fellow frequent flyers, I rarely listen to the safety demonstration by the cabin crew before we take off. But listen or not, without fail, the cabin crew always tell you to fit your own mask first before helping others, should the need arise.
I have lost count of the number of clients and friends who have told me over the years that they feel as though their lives are "out of control" busy. It is easy to trivialise it, we tend to wear being busy as a badge of honour. Yet with many of us managing our competing priorities of family, career, friends, and goodness knows what else, it is clear that proper re-focusing, self-reflecting "down time" has become an apparently unjustifiable indulgence in many people's lives.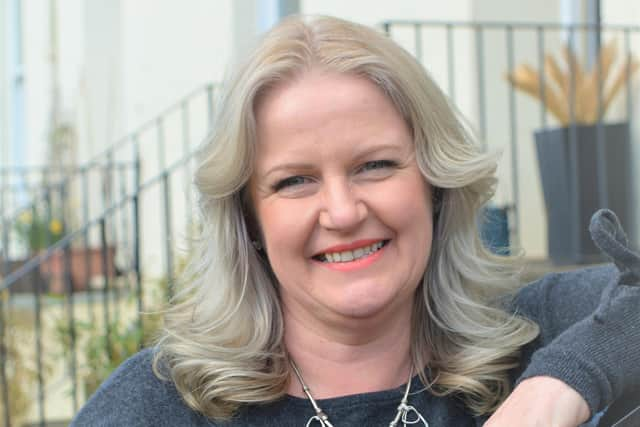 However, self care is a vital part of your well-being and its importance cannot be underestimated. To lead effectively, particularly in these trying circumstances, you need to look after yourself first. It is incredibly difficult to lead teams when you are feeling exhausted. Block out time in your diary to put you first.
I would argue this has become more challenging during Covid-19, with many of us experiencing back-to-back Zoom meetings, without the natural breaks in our day that we would normally have, such as popping out for a sandwich and the daily commute to work.
Block out short "me time" breaks in your calendar that no one else can fill! It provides that space and time needed during your working day to work out what you really need to focus on and what is important, rather than constantly firefighting and responding to things that other people deem urgent. It can be very easy to get sucked into other people's agendas, and lose site of the things that are important, but not necessarily urgent. Taking the time to prioritise is a key tactic to keep stress at bay.
Secondly, when everything feels overwhelming, it is important to regain a sense of perspective. A lot of the time things are not quite as serious or dramatic as we believe them to be. Keep events at work in reasonable perspective.
Support
With a lot of us working remotely, and the Covid-19 restrictions, it means those business support networking events we might normally attend are just not happening. However, many have shifted online, and it is important to carve out time to join these to chat through issues and offload. Many business leaders have allowed the pandemic to affect the amount of support they receive from fellow business leaders and colleagues in their industries.
I get that Zoom fatigue is real and jumping on another of these online calls is the last thing many of us want to do, but these online networking events can offer a lifeline and a much-needed pick-me-up. Carefully choose your online networking events, and even if you feel tired, join them, if only for half an hour. Take some time out to connect and get some perspective – you will feel better for it.
Lastly, make sure you take time out to enjoy your team. As a business leader, your team should be a huge source of enjoyment. Take time to understand more about what they do on a day-to-day basis, what they are going through and what they struggle with. After all, the pandemic has affected everyone very differently. You will find this is a productive use of time and is a constructive way to make strategic business decisions.
Over the last year, particularly through delivering the Tourism and Hospitality Talent Development Programme on behalf of HIT Scotland since February, I have learnt so much about how I lead my team and have taken great pleasure in seeing them flourish in their roles, as I know they have the best interests of my business at heart too. It has immeasurably reduced my stress levels. Trust your team. They will surprise you. I believe everyone has the ability to be extraordinary.
A message from the Editor:
Thank you for reading this article. We're more reliant on your support than ever as the shift in consumer habits brought about by coronavirus impacts our advertisers.
If you haven't already, please consider supporting our trusted, fact-checked journalism by taking out a digital subscription.