Thinking of starting your own business? Here's some expert advice
New year, new business – and all the potential glittering rewards that could bring?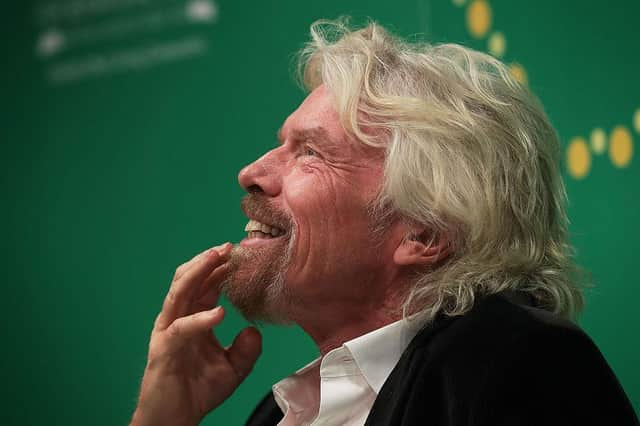 Many of us dream of starting our own firm – in a bid for, say, professional success, freedom, and significantly boosting the bank balance. Scottish entrepreneurs ranking in the higher echelons of the Sunday Times Rich List 2020 include oil tycoon Sir Ian Wood, and Sir Brian Souter and Dame Ann Gloag, the siblings behind Stagecoach.
And while the coronavirus pandemic has created turmoil, it is also offering opportunity amid the belief in some quarters that smaller firms will be key in driving economic recovery.
So if you're thinking of making the leap, perhaps aiming to become the next Sir Richard Branson, here's some advice on how to get started, the highs and lows to expect on the way – and how to boost your chances of success.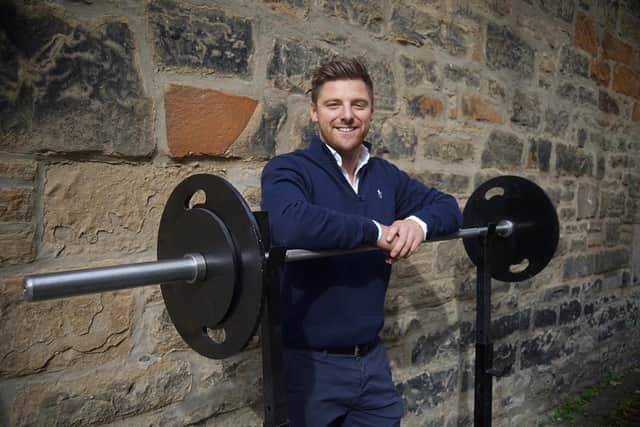 Serial entrepreneur, investor, and Scottish Business Network co-founder Russell Dalgleish says budding entrepreneurs need to get comfortable with being uncomfortable – as being bold is an essential skill.
"Turning up isn't something you're born with. It's the fact you've got to sit down and say, 'I'm going to do that,'" says Mr Dalgleish, who coaches entrepreneurs. And such chutzpah is needed, he believes. "At the present moment, because of the way markets are changing, there are opportunities everywhere."
But start-ups are known for their high failure rate, and last year saw a drop in business-creation in Scotland, with 23,698 new firms emerging between January and August, down from 25,223 in the same period in 2019, according to people insight specialist SHL. A separate study found that Scotland ranked 11th out of 12 of the most entrepreneurial UK areas.
Mr Dalgleish advises people with an idea to thoroughly research the market and how to bring the idea to life, and work on a business plan – all with input from others. At that stage, you know much money you need.
He encourages budding entrepreneurs to keep overheads low – and "start small, don't jump the gun with fancy offices or financing a nice car" – and look to invest, whether in stock, tools or commercial vehicles.
Additionally, he echoes the oft-cited adage that in business people back the jockey not the horse – saying you should sell yourself first, then the product or service. Flying solo can also be the way to go, he adds. "Don't feel the need to bring on business partners when starting out. Many people are successful on their own. I am the sole director with both my businesses.
"[And] don't be afraid of failure, you learn with both success and failure," he adds, seeing that being able to adapt when hurdles arise is key.
Josif Grace, founder of life and legacy planning platform Legado, agrees that an agile mindset is key. "Additionally, should there be obstacles on the path to success, see them more as a redirection; its important that you embrace these to flourish. Finally, always ask as many questions as you can without fear as this gives you an opportunity to learn and see things differently."
Advantage
Having a good support network is inevitably a major advantage. Things will go wrong, Mr Dalgleish says. "But having a team round about you can help you to see those problems arising and can help you in how you adjust to getting through them."
As well as seeking out good mentors, he also urges entrepreneurs to understand that their core duty is getting the cash. "Your job isn't to do all the jobs within the company, it's to make sure that there's enough money coming in to make all this work," he says.
The pressures of being responsible for a workforce can also be intense, so the SBN chairman believes that in the early stages as an entrepreneur, don't hire people and put them on the payroll – instead subcontract work out with the likes of virtual assistants.
He also sees Scotland as highly fertile ground in which to plant the seeds of a business – with strengths including a well-educated workforce, and high standard of living and internet connectivity. "We have a very good economy for doing business in... there's a lot of support out there as well to help you."
Among resources for start-ups north of the Border are Business Gateway, Virgin StartUp loan funding, and mid-tier accountancy firm MHA Henderson Loggie launching a new offering for those starting out, with information on the likes of how to register a new business.
For Mr McNaughton Leishman, the path to entrepreneurship came after being encouraged from an early age by his parents to work hard – and he wasn't keen to pursue an academic path. "The importance of good social skills and manners and working hard and dressing well were instilled in me more than getting top marks. People skills are vital for being successful.
"I was intrigued by how things worked from a very early age, asked a lot of questions, and always looked at products and services and wondered how I could improve them. I have always been driven to be financially successful."
And he sees starting and running your own business as "the best internship you will ever do" – although you have to be prepared to take a few steps back to move forward, and such steps may be weeks, months or years away.
But perhaps the most pertinent point he makes is that success is not just financial. "Most importantly, it's very important to enjoy the journey."
A message from the Editor:
Thank you for reading this article. We're more reliant on your support than ever as the shift in consumer habits brought about by coronavirus impacts our advertisers.
If you haven't already, please consider supporting our trusted, fact-checked journalism by taking out a digital subscription.
Comments
 0 comments
Want to join the conversation? Please or to comment on this article.