The 'tribrid' working model's time has come - Nick Watson
It's fair to say the definition of "commuting" has changed of late. Two years ago, the furthest any of us commuted was from the bedroom to the kitchen table, or a private room if anyone was lucky enough to have the extra space. Before our enforced isolation, working from home was the exception not the rule, with only 4.7 per cent of the workforce working remotely, and what it brought home for employers was that their employees could as efficiently manage their workloads in a home environment.
Of course, these restrictions were only ever going to be temporary and there were always concerns on both sides as to how company culture, productivity and staff engagement could be sustained the longer they continued – remote working was uncharted territory for many organisations, upsetting the status quo of a long-held office-based work model.
However, the undeniable fact is that the pandemic has shown us that there are more flexible ways of working that offer advantages to both businesses and their staff when it comes to both time and cost efficiencies. Fast forward to 2023 and the ONS reported that more than a fifth of working adults were hybrid working over the period September 2022 to January 2023 and research by Smart Growth Analytics (SGA), commissioned by Summix, also found that nearly a third (31 per cent) of the UK's 32 million workers were working from home at least three days a week.
Against the backdrop of the rising cost of living, higher inflation and soaring energy costs, hybrid working is an attractive proposition and likely to remain a key driver in working trends.
However, what the SGA research also revealed was a significant increase in 'tribrid' working, where personnel split their time between traditional offices, homes and local co-working/flex workspaces.
Connectivity and connection: in-person contact and the camaraderie of an office space, are just two areas where out-of-town business hubs meet a need, providing flexible access to a well-lit, heated, welcoming and collaborative workspace, with hot drinks on tap and reliable Wi-Fi a short distance from home.
Since we opened the Lighthouse in North Berwick five years ago, it has grown to become home to more than half of all non-retail businesses in the town and it's a similar picture when it comes to our sister site in Falkirk, The Falkirk Business Hub. Offering flexible memberships across co-working desks, fixed desks and private offices, members range from SMEs, satellite office teams for national and international businesses, consultants/freelance contractors and remote workers. Both consistently run at over 95 per cent occupancy.
Members tell us their days are highly productive because they can spend less time travelling and it's easier on their pockets too. More than that, they say that the Lighthouse team is like an extension of their own business and that being among other professionals has provided opportunities for partnerships. From a company perspective, recruitment and retention is an ongoing challenge in the current climate and there is furthermore the need to demonstrate environmental responsibility.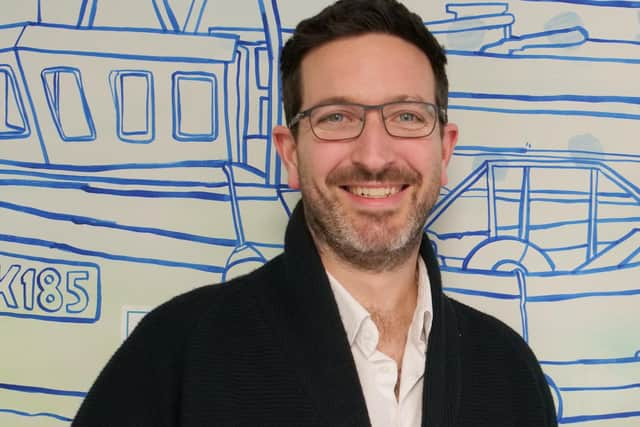 There is no doubt in our minds that a return to city offices is a positive step for collaboration, training and company culture. The wider economy of cities also relies on those workers being present. However, the evolution of thriving local flex workspaces means people can have the best of all worlds in their working lives.
Nick Watson, managing director of Tartan Commercial
Comments
 0 comments
Want to join the conversation? Please or to comment on this article.