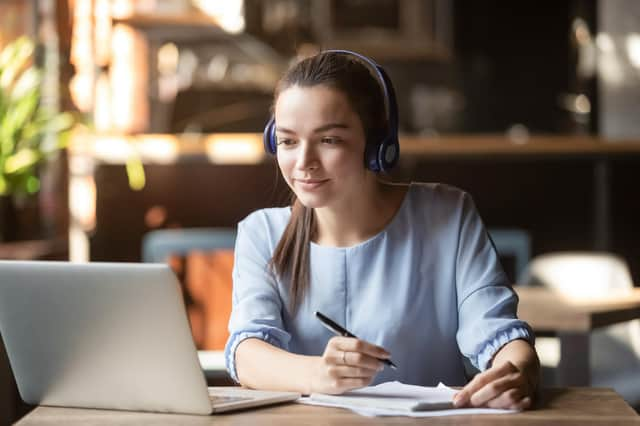 All-female members club AllBright says women are working to strengthen their networks, putting more emphasis on this than on online dating – adding that 85 per cent of jobs are filled through networking, and 2020 has seen a distinct lack of traditional face-to-face meetings. The organisation is launching Sisterhood Matching – a networking app for "ambitious and entrepreneurial" women.
Against this backdrop, two of Scotland's main female networking organisations explain what they do, why it is needed, and how have they adapted to the current, unprecedented environment.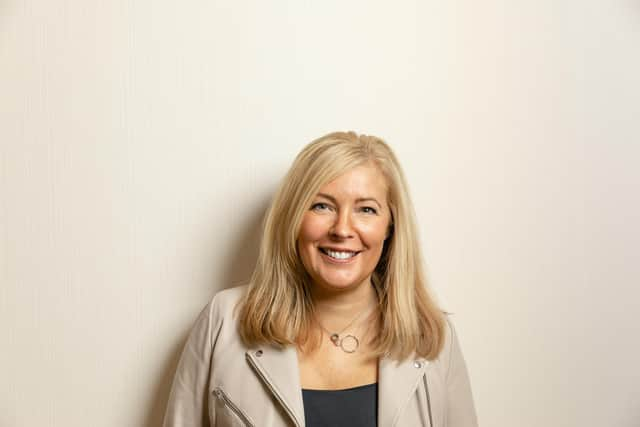 It was in fact the last financial crisis that prompted Lynne Kennedy to set up Business Women Scotland nine years ago – during an "incredibly difficult" time for anyone running their own company. "I was aware there were no organisations to promote women in business," she said.
"Women were being hit the hardest and more women than men were being made redundant. I saw an opportunity to help other women and create a community where they could grow and support each other."
The organisation started out with a magazine, with networking events, roadshows and annual awards following. "The organisation felt like the perfect platform to promote existing women in business, but also to help promote new businesses," Miss Kennedy explained.
As for how the organisation has adapted amid coronavirus, all of its events and awards have gone online this year.
"That was a decision we made very early on in the pandemic when we took our regular roadshow event online," she said. "Since then, we've hosted panel discussions and workshops online, launched a mentoring programme and taken our Business for Growth programme online. These are vital resources at a time when we're all working from home and can sometimes feel isolated and cut off."
The mentoring programme, in partnership with STV, was unveiled in the summer – with mentors including Dale MacPhee, general manager of Waldorf Astoria, Edinburgh – the Caledonian – the company's first female general manager.
Business Women Scotland also last week hosted its annual Women in Business Awards virtually for the first time.
The winner of Business Woman of the Year in the wake of the accolade called for more efforts to help women into leadership roles.
Sarra Bejaoui is founder and chief experience officer of Edinburgh-based business and admin support provider SmartPA.
She said: "I want to see more respect for feminine qualities in the world of work and their value and impact. I'd love to see more women leading business in their natural skin, rather than feeling they must mirror their equal. Those strengths, when they come together, are properly game-changing."
Miss Kennedy is happy to admit that taking the Women in Business Awards online was "nerve-wracking" – but she said benefits included a wider geographical reach.
Also highlighting the horizon-broadening advantages of taking an online approach is Lyndsey Greer Phillips, president of the Association of Scottish Businesswomen, which she points out has just run a two-day event digitally.
She also said harnessing the virtual world has benefits in terms of childcare, productivity, and environmentally – although face-to-face interaction is "still incredibly important" – and enables people feeling isolated to still network.
The organisation aims to be the leading Scottish network association for businesswomen.
And Miss Greer Phillips stresses that it is for any woman in any type of business – not just entrepreneurs – working to promote their advancement.
It has 450 members while its affiliate groups – including Edinburgh Businesswomen's Club and Highland Business Women – have more than 1,000. Furthermore it is looking to boost membership and awareness of the support it offers.
Collaboration
"We enable our members to share knowledge, skills and experience," she said.
The association's collaborative approach to help its members access "everything that they need" includes working with Women's Enterprise Scotland to develop research, influence policy and lobby government and its agencies, as well as, say, the Institute of Directors, the Federation of Small Businesses, and Scottish Business Network.
Examples of its members adapting due to Covid-19 include photographers doing doorstep pictures and hairdressers launching dye home deliveries.
The organisation's president praises the "inspirational change of direction" by people diversifying, "but really coming together closely with our network, all our affiliate groups have taken their events online, and I know the committees have rung round all their members … making sure we're looking after mental health and wellbeing".
Looking at mentoring specifically, Miss Greer Phillips is an "absolute advocate", seeing it as hugely valuable.
"I think you need to be mentored by someone who you respect, who's in the business world, where you go, 'I can learn from you, I can get guidance from you, but I can relate to you', so mentoring is absolutely key for anybody in any business situation," she said.
Miss Kennedy's take is that running a growing business can be a lonely place, and having a mentor can help people take a step back to look at their business' issues and discuss the challenges.
"It's only then you realise that many business owners experience similar problems and by talking to each other and sharing ideas, you can find solutions. I think it is key to have female role models to inspire the future generation. We can be inspired by them and, importantly, learn from them."
She also cited recent statistics showing a drop in women running their own businesses due to Covid-19, with entrepreneurship entailing risks.
"Business Women Scotland provides a membership platform to highlight and promote women in business and that's a great resource for the younger generation, giving them the opportunity to learn from experienced leaders," she said. "It's incredibly important to inspire the next generation of women business owners."
A message from the Editor:
Thank you for reading this article. We're more reliant on your support than ever as the shift in consumer habits brought about by Coronavirus impacts our advertisers.
If you haven't already, please consider supporting our trusted, fact-checked journalism by taking out a digital subscription.