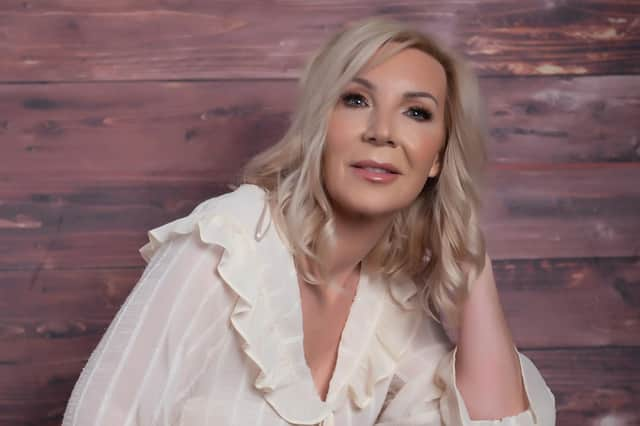 SmartAss Beauty is the brainchild of former pharmaceutical professional Joyce Carslaw
Launched in 2020, the brand boasts two core ranges: a line based on skin superfood donkey milk, known as white gold by beauty insiders, which is proven to bring fantastic anti-ageing benefits, as well as treat conditions such as eczema and acne; and a vegan range formulated from marine-based plant actives and pure liquid oxygen.
All of the brand's products feature no synthetic or filler ingredients and only use naturally-derived ingredients, and are contained in packaging that is either bio-degradable, 90% recyclable or crafted from pioneering eco-friendly bio-polymer.
The brand is the brainchild of former pharmaceutical professional Joyce Carslaw, who was inspired by the multiple locals who raved about the natural healing and aesthetic benefits of donkey's milk on her frequent visits to Sardinia.
Several SmartAss Beauty products were highlighted at the recent Pure Beauty awards.
Renowned for centuries for its skin-enhancing powers, donkey milk is packed full of vitamins, minerals, amino acids, ceramides and lactic acid to make skin softer, brighter, radiant and luminous. It also boasts omega-3s, omega-6s and essential fatty acids, which are effective moisturisers that help bolster the skin barrier, repair cell membranes, and fight free radicals.
After trying it for herself and being wowed by its tightening effects, Joyce worked on formulating a unique and innovative beauty range based around milk from the donkeys reared on organic pastures in Sardinia. The result was SmartAss Beauty, which was named the UK's Best New Natural and Organic Brand at the prestigious Pure Beauty awards earlier this month.
As well as claiming fantastic anti-ageing benefits and a natural Botox-like effect, the donkey milk products can help with conditions such as dermatitis, eczema, psoriasis, and acne.
The brand's most recent launch is a new vegan-friendly marine-inspired range of products that harnesses the calming and rejuvenating properties of sustainably harvested marine seaweed and algae and uses them in combination with pure liquid oxygen, as well as flower, plant and botanical extracts to deliver truly naturally radiant skin.
Among the brand's best-selling products are a luxury cream cleansing bar; Energ-Eyes Luminous eye serum, specially formulated for sensitive areas around the eyes, which helps firm the skin and increases luminosity; and the Wrinkle Rewind Super Serum packed with 98 per cent pure fresh donkey milk – all in eco-friendly packaging.
And now in response to consumer demand, SmartAss has just unveiled a range of fantastic festive gifts for discerning beauty fans, including the Ultimate Christmas Cracker packed with vegan-friendly products in fully recyclable packaging. Goodies inside include the acclaimed SOS Daily Repair Cream, a high-performance moisturiser and treatment suitable for sensitive, damaged, acne, dehydrated, and very dry skin. Meanwhile its beautifully presented Hero Gift Box contains not one but two hero skincare products: the best-selling luxury cleansing bar, and SmartAss's super-brightening and hydrating facial mist packed with vitamin C, along with two luxurious serums to help hydrate, smooth, lift, nourish, rejuvenate and renew the skin.