The longer-term impact of revenues in descent - Jim Duffy comment
As another day in the business sections of newspapers sees poor results coming from quoted companies, I just wonder if our spending patterns will ever go back to where they where.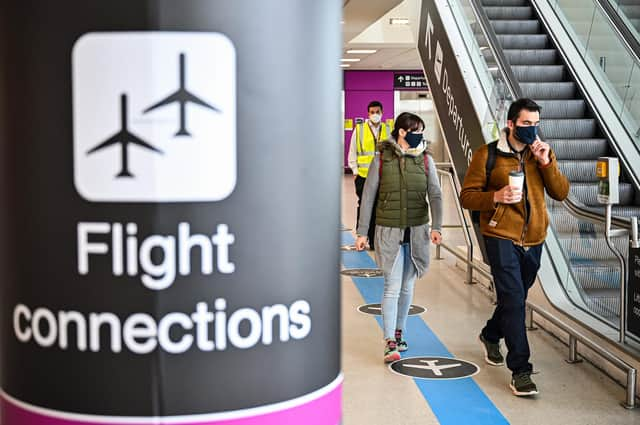 On a recent trip by airplane I observed a true lack of spending by passengers who would normally be splashing the cash at the airport and on the plane. Arriving at Alicante airport this week, I was immediately struck by the lack of cars in the drop-off point. In days gone by this particular area was always busy.
It was difficult to find a space as travellers jockeyed for position to pick up or drop off relatives and friends. The free ten minutes was always a scrum. But at literally pennies to wait for 30 minutes, no-one cared. Cars would be abandoned at will and without a care.
Pick-up and car rental companies would hoard great swathes of this car park to conduct their business. But this week the car park was empty. It has moved from a bristling enterprise to a hollow void with only a quarter of the traffic now deployed. That must be affecting airport revenues.
On entering the main terminal, which has bundles of structured lanes for checking in and dropping off bags, I observed what looked like a museum with only a tenth of the usual capacity being used. And that means jobs not being filled. Nowhere are the effects of the global pandemic being felt more than transport hubs, which created steady jobs for those who enjoy customer service. Spain, like the UK, is definitely feeling the pinch.
At security, only two lanes were open from the usual up to 20 lines of passengers. There was no rushing and bad tempers. Only a few of us plodding through. Again, it made me think about all those workers who were now either on the equivalent of Spain's furlough or who have been made redundant. Then it was off to the duty free.
This area was open, but with a skeleton staff. I struggled to find a decent deal. Apart from more rare whiskies and brandies, I could get a better deal in my local Tesco or Asda. The prices had risen for sure here. The queues at the tills said it all.
Anytime I've travelled through this airport, people are queuing ten deep at each till point. Not this week. A salting of passengers making purchases. Not great for the airport and all the spirit producers who rely on global revenues from worldwide airports. The palpable feel of constriction in commerce is gripping and being replicated at airports all across the Med, no less the world.
Depressing
Having boarded my Ryanair flight, which by the way had been re-scheduled, as it looked to me online that the two flights heading to Edinburgh at the beginning of the week were half full. So, why not cancel one and ram the other, eh? And as we all boarded the aircraft wearing an assortment of masks, it felt rather depressing. It was business-like, but there was no chatting and it all felt a bit flat. And this is how the tills at Ryanair HQ must feel right now along with so many other travel firms.
Usually on these flights the tea, coffee and cervezas are being bought with avarice. Euro and GBP denominations are being passed over and exchange rates worked out for change. Not this week. It was cards only with no form of cash accepted.
And the drinks and food rounds were the fastest I had seen in years. In short, no-one bar a small few was buying. Many had brought their own home-made lunch on board, probably unsure if the airlines were offering food. So, Ryanair that relies on this income for its overall profits again lost out.
The duty free bar round was a damp squib with the poor air stewardess walking through the cabin alone and with not one taker. This was hurting her and her colleagues' commission. Not ideal.
In just on this one flight, I witnessed the continued and sustained demise of regular business that is being replicated across the globe. Add in so many other ancillary services and it highlights how the wheels of commerce are collapsing in some sectors.
And the next few months will not get any better. The lack of dividends and falling share prices will tell the story.
A message from the Editor:
Thank you for reading this article. We're more reliant on your support than ever as the shift in consumer habits brought about by Coronavirus impacts our advertisers.
If you haven't already, please consider supporting our trusted, fact-checked journalism by taking out a digital subscription.
Comments
 0 comments
Want to join the conversation? Please or to comment on this article.