The Big Interview: Industrial Biotechnology Innovation Centre CEO Mark Bustard
Mark Bustard is chief executive of the Glasgow-based Industrial Biotechnology Innovation Centre (IBioIC).
It describes itself as a networking and support organisation that links industry, academia and government to bring biotechnology processes and products to the global market.
Mr Bustard took the helm in February last year, having previously been IBioIC's commercial director. He had joined from CPI where he was business development director for the £38 million National Biologics Manufacturing Centre in Darlington, a facility for the rapid development, scale-up and characterisation of complex biologic therapeutics, vaccines and viral vectors. His CV also includes senior positions in academia, for example director of research for chemical engineering and lecturer in bioprocessing at Edinburgh's Heriot-Watt University.
"My passion lies in translating science to commercial processes, and I've been proud to be part of the scientific community – particularly over the last year," he says.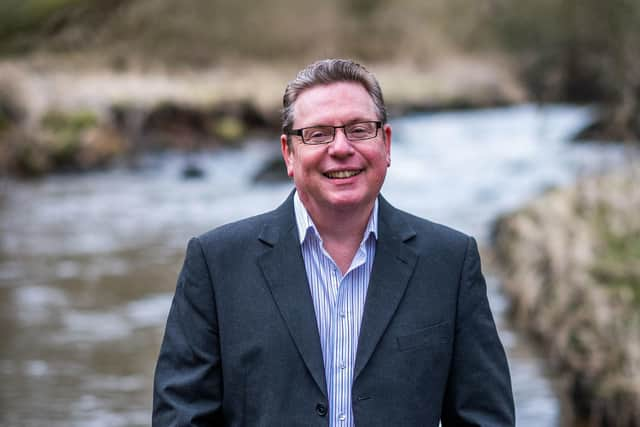 You took over as CEO just over a year ago. Can you explain what your role involves – and what your ambitions are?
IBioIC is the main vehicle for delivery of Scotland's national plan for industrial biotechnology, and essentially that's what we are working towards through a range of activities. As CEO, my role is to oversee all aspects of the centre's efforts to deliver that, including innovation support, skills and workforce development, and membership and stakeholder engagement.
The overall ambition is not only to achieve the targets set out in the national plan – £900m turnover and more than 200 companies active in industrial biotechnology – but to get there ahead of schedule.
To do that, we need to encourage investment in Scotland's manufacturing capabilities and look to reduce the number of products and processes sourced from petrochemicals, exploring bio-based alternatives to compounds and materials that have been traditionally derived from oil. We also need to support the next generation of talent.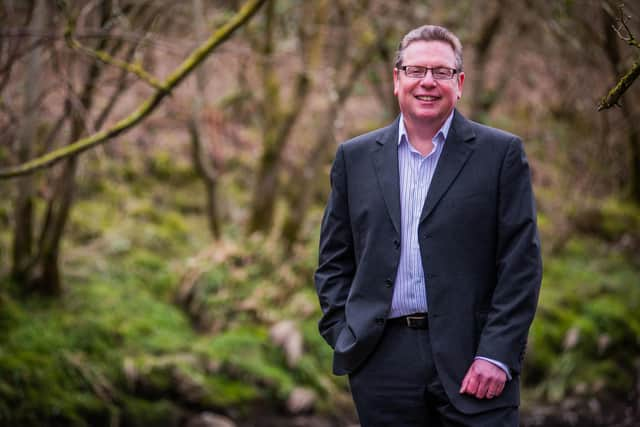 Industrial biotechnology is an area of science and technology that can be applied to a whole range of challenges, underpinning sustainable manufacturing and supply chains. In its broadest sense, growth of the bioeconomy will drive progress towards reaching net zero.
Our PhD portfolio has been developed in close conjunction with industry partners, to provide academic support for a range of research and development challenges. For instance, the current cohort will cover projects ranging from bio-based construction materials to next-generation antibiotics.
When this cohort starts this October, we will have more than 100 PhD students at various stages of a four-year programme and all the projects are heavily industry focused. A grant can only be awarded if the proposal has both an industry partner and an academic partner.
There are great benefits for small and medium-sized enterprises (SMEs), in particular, when working with PhD students. It can give them access to academic expertise, infrastructure and the additional resource needed to progress initial discoveries to the next stage. And for larger companies, students can play a critical role in helping to drive commercialisation of new products, among other activities.
Can you explain IBioIC's role in fostering the bioeconomy, and how it can help Scotland achieve its 2045 net zero target?
We say that one industry's waste is another's gold, and that is perhaps one of the simplest ways to explain the link between how establishing a bioeconomy can support reaching net zero nationwide – we need to think about a circular economy.
The other major opportunity we have is in finding ways to develop energy and materials from sources other than petrochemicals and develop local supply chains from that. Through our two Scale-Up Centres we can support early-stage organisations to get the necessary proof of concepts to take their ideas to commercial reality.
IBioIC helps to translate valuable research into viable commercial opportunities, working between businesses, government, and academia to support growth. We see ourselves as a trusted voice for everyone involved in the emerging industrial biotechnology community, showcasing the opportunities as well as highlighting some of the challenges.
We have a wide remit covering technical expertise, the funding landscape, skills-development and building a network of engaged partners. Collaboration and innovation go hand in hand, and we're keen to continue to support all organisations involved with this approach to building a more sustainable economy.
You said earlier this year that Scotland's acclaimed capabilities in industrial biotechnology could be further harnessed to tackle the ongoing pandemic. Can you give more detail on your thoughts on this – what would be the best-case scenario?
Many of the techniques and skills used in biotechnology processes – such as fermentation, for example – are already contributing to developing vaccines and pharmaceuticals, and we have a strong portfolio of scientific expertise that can be easily translated into other sectors. We are building a fundamental skillset that would allow us to manufacture at scale – whatever the emergency.
During the pandemic, IBioIC has funded projects that would not have usually fallen under our remit. For instance, we engaged with the Glasgow-based Lighthouse Lab offering our in-house expertise, which formed part of the biggest network of diagnostic testing facilities in British history.
Moving forward, we should remember the important role science has played in dealing with Covid-19 and think about how that could be applied to other challenges.
It is great to see Scotland embracing developments in the bioeconomy – we now have more than 130 companies active in the community and a good proportion are start-ups and SMEs. Crucial to that growth so far has been access to funding, made available through IBioIC and its funders.
Ongoing support will be a crucial element of further growth – for example, from government and enterprise agencies – to encourage innovation and research in the first instance, with a further push towards manufacturing at scale.
With COP26 coming to Glasgow later in the year, there is an opportunity to communicate the benefits of industrial biotechnology for carbon-reduction on a global stage and raise awareness of the role it can play.
Celtic Renewables is working on its biorefinery at Grangemouth – what impact will this have and how much of a milestone is it for the broader sector as well as the green recovery?
We have been working with Celtic Renewables since its early stages and it is great to see the business scaling up. Scotland's first biorefinery could pave the way for a new hub of like-minded companies that establish manufacturing facilities local to this plant.
Importantly, the milestone also moves towards the decarbonisation of Grangemouth – one of Scotland's biggest challenges in our fight against climate change. Celtic Renewables is a fantastic example of what can be achieved by embracing the next generation of techniques and processes, and it shows there is room for this to take place alongside traditional chemicals manufacturing.
You've said a lot of work is required to achieve the national plan's target of £900m in combined revenues by the end of 2025 – what do such steps entail, can this target be exceeded, and what would you like IBioIC to look like at that stage?
The target can absolutely be exceeded, but there needs to be continued research that evolves into start-ups and spin-outs, and we need to support SMEs to develop and grow. Perhaps most important is the transition to manufacturing at a larger scale.
There is no linear path to get there, but our ambition is to see exponential growth and a meaningful contribution to the net zero challenge. It will involve collaborating across a broad range of sectors.
While IBioIC was set up in 2014 to focus on "greening" the chemicals industry, we now work with a much broader set of sectors, from forestry and agriculture to whisky and construction.
One of our main priorities is raising awareness and continuing to educate people about the possibilities and benefits of bio-based manufacturing and sustainable processes. A strong innovation landscape needs to continue to be developed across all regions in Scotland, through government, industry and academia, working together to drive change.
Industrial biotechnology is now coming into everyday life – in products such as meat alternatives, trainers, clothing and food packaging – and over the next few years we hope to see more real-world examples that can help to inspire future generations to get into science and biotechnology.
A message from the Editor:
Thank you for reading this article. We're more reliant on your support than ever as the shift in consumer habits brought about by coronavirus impacts our advertisers.
If you haven't already, please consider supporting our trusted, fact-checked journalism by taking out a digital subscription.
Comments
 0 comments
Want to join the conversation? Please or to comment on this article.