The Big Interview: Gary Turner, MD and co-founder of Xero UK
Glasgow-born Gary Turner is MD and co-founder of Xero UK, a cloud-based accounting software platform for small businesses.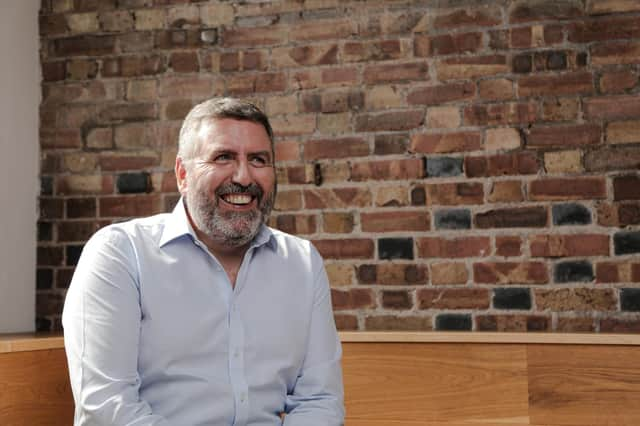 He joined Xero shortly after its UK launch in 2009, leaving his role as product group director at Microsoft to join the group, which has 2.45 million subscribers globally. Mr Turner, who also previously held senior positions at Microsoft, Systems Union and Pegasus Software, is credited with helping Xero UK grow from a three-person start-up with annual revenues of £50,000 to turning over more than £110 million as of November 2020. Xero UK has also seen 19 per cent year-on-year growth of subscribers to reach 638,000.
"When people talk about a small business being successful, I have a real palpable connection to what that means... do you get a holiday this year, or not? Do you lose your house because you remortgaged it to fund your new endeavour? As well as my sense that Xero could be successful I thought, 'we have to be successful'."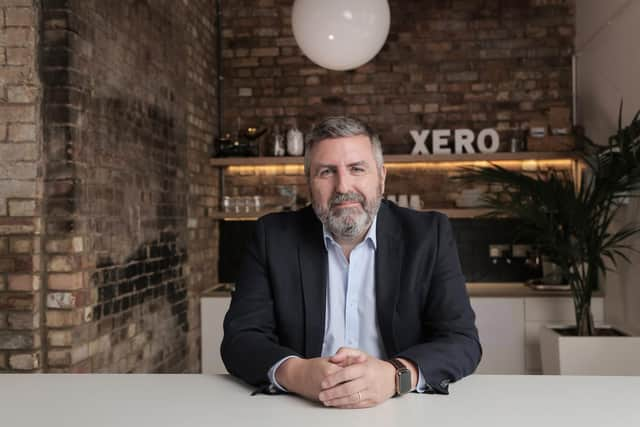 Xero last week revealed data finding that December was one of 2020's worst months for small businesses in the UK – with revenues down 10.3 per cent year on year, the biggest drop since May's 23 per cent.
Mr Turner commented when the data was published: "We are in the perfect storm for small businesses. Brexit's impact has been hardened by the third lockdown, and the traditional cushion of a busy festive trading period was removed." But he also welcomed the fact that small business employment has remained relatively stable "and that payment times to small businesses have continued to improve in some segments".
How have both Xero and your own role adapted amid the coronavirus pandemic – where have there been challenges and opportunities?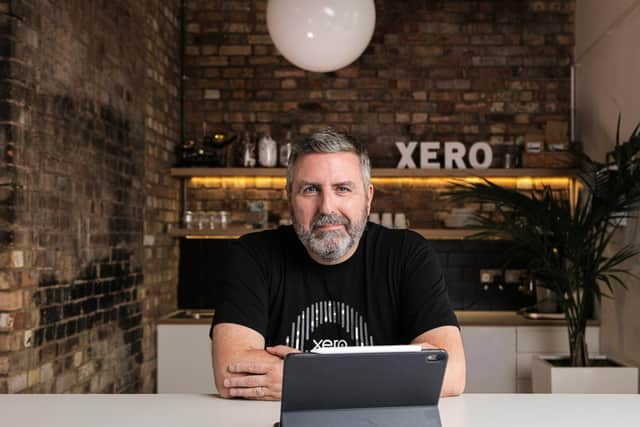 When we closed the office doors back last March, it wasn't such a big shift for us. We were already comfortable with agile working and video calls. Not much changed operationally, but we had to adapt the format and frequency of staff updates, how we managed and motivated people.
I'm really proud of how the team just rolled their sleeves up and embraced it, despite being in a position of business isolation. That said, we're a tight-knit team in the UK and we all miss each other.
My role changed more profoundly, though. As part of our global leadership team, I'd travel overseas monthly but that was replaced with 2am global board meetings. I relish not having to travel but more of my working week is now a night shift and that's a big personal change.
Xero's Small Business Insights has been able to track UK small business revenue in the wake of the outbreak of the pandemic – what kind of picture has this painted and what does it tell us about such firms' outlook for 2021?
On one hand, it confirms what we know. The small business sector has taken a hammering. But on the other, it also points to the incredible resilience of millions of small businesses who have managed to keep trading. With the help of financial insights and the guidance of their accountants, many of our customers have managed to find a significant reversal of fortunes.
It's very humbling to see such entrepreneurial resilience and ingenuity. The environment is grim but this spirit is hard to keep down. I'm genuinely optimistic about a swift recovery once society begins to open up gradually.
Xero has outlined its Roadmap to Recovery policy recommendations, as part of its campaign to support small business recovery. Can you give more details on this?
It's really important for governments to create the right climate for those businesses to thrive. We need to make it even easier to start companies, and for them to grow. So we're pushing for a number of policy changes to incentivise technology adoption, and improve finances and skills.
One example is the Fair Buyers Bill. Sixty per cent of small firms say their large business customers have increased payment times during the pandemic, and many have been asked to deliver more for less money. These practices are unacceptable, and we want the UK government to intervene.
I also believe it's time the UK government ran a national campaign to encourage small firms to work with an accountant if they don't already. That's not just to make use of their technical expertise, but also as business coaches. They are more likely to survive and thrive with an accountant, so they're pivotal to economic recovery.
You personally are an active investor in start-ups – why do you do this and how do you help drive their growth? What are key indicators for strong potential?
I come from a family of small business owners. I love helping such firms beat the odds. I've got 30 years of experience in technology and the small business market, so I feel this real sense of duty to offer my help and advice. The start-ups that interest me are those that are bold with their vision and have a clear business plan.
Can you explain your path into tech – for example you started coding on a computer in your parents' attic in the 1980s, later working at the likes of Microsoft…
I always had a passion for technology but it took me a while to find out where I fitted. At the age of 14, I taught myself programming on a BBC Micro. When I studied computing at high school, I was given a project to build a rudimentary banking system. I took a massive shortcut, spending minimal effort on the boring back-end stuff, but poured about a week of my heart and soul into the user interface.
I clearly didn't fancy developing software but in hindsight, it seems I was destined for the product marketing side of tech. But this was in the '80s and career advice on tech was scant, so I embarked on a degree in computer science, hoping my path would unravel before me. A year in, I realised it wouldn't. So I dropped out and got a job on my local high street with a computer retailer.
A few months later, I convinced a well-established IT services business to hire me. That's when I realised that I thrived most dealing with technology in a business context – and 35 years on, that school banking assignment proved to be serendipitous.
As a Scot, what is your view on Scotland's blossoming fintech sector, and what is your outlook for this?
The world has become a much smaller place since the pandemic, and the Scottish tech scene is in a great position to serve a broader audience, way beyond the UK. With the digital tools we use, location is no longer material, and there's so much great Scottish talent that can really benefit from this. I think the outlook is very promising.
What has been the most important lesson you have learned in business?
I've developed an aversion to complacency, and I'm always just that little bit dissatisfied, wanting to know what comes next and how to be better at that. This isn't so much a lesson I learned, it's just something I've observed in myself.
I'm as curious about what's on the horizon tomorrow as I am about today. I think this probably comes from working in technology. The industry can change so quickly and the biggest and best can be disrupted so fast. We've got to stay relevant and applicable.
What more can be done to boost and retain diversity in tech?
I think the industry first needs to recognise that it has a real problem with diversity. Then we might start to see broader change.
What are Xero's key aims over the coming year, and further ahead?
Our biggest aim is supporting hundreds of thousands of small businesses through this pandemic. We take that very seriously, and we're always looking at ways we can do a better job there. We have lots of product development happening. Research and development is essential for us to improve the Xero platform and play a role in helping people master their business, and keep it healthy.
A message from the Editor:
Thank you for reading this article. We're more reliant on your support than ever as the shift in consumer habits brought about by coronavirus impacts our advertisers.
If you haven't already, please consider supporting our trusted, fact-checked journalism by taking out a digital subscription.
Comments
 0 comments
Want to join the conversation? Please or to comment on this article.