Thai cookery lesson gift vouchers in Edinburgh
An innovative Scottish cookery school could serve up the perfect Christmas gift for your family – the expertise to create delicious family meals.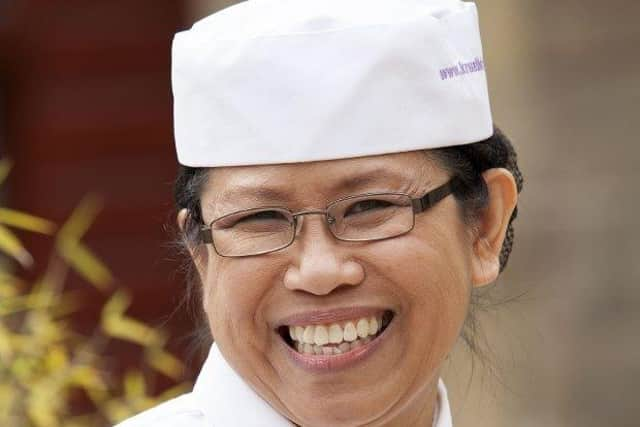 After the huge success of the training sessions it offered at the Edinburgh Fringe, the Krua Thai Cookery School has something extra special on offer for Christmas.
Rujira Herd has worked with, and for, top-flight clients such as celebrity chef Albert Roux and Hilton's International Board of executives.
Now, she wants to share those secrets with everyone, from novice cooks to experienced chefs wanting to learn more, for busy mums and dads wanting new go-to family favourite meals, and even for youngsters wanting to get a taste of Thai cooking, with gift vouchers available now for all ages.
Ru said: "Thai cooking can be for everyone, and vouchers are a really popular gift all year round, especially at Christmas."
"Everyone knows that eating more healthily is good for you, so we aim to not only teach the secrets of great tasting food, with flavours which blend together perfectly, but also how to make healthier choices in ingredients and methods of cooking."
Unlike busy kitchens you would see on TV, the Krua Thai Cookery School is a stress-free, welcoming place, making it a wonderful place to learn.
Ru added: "We find youngsters, or adults with anxiety, really enjoy their cooking lessons here. We take the time to make them feel at home and comfortable, and to help boost their confidence by learning exciting new skills."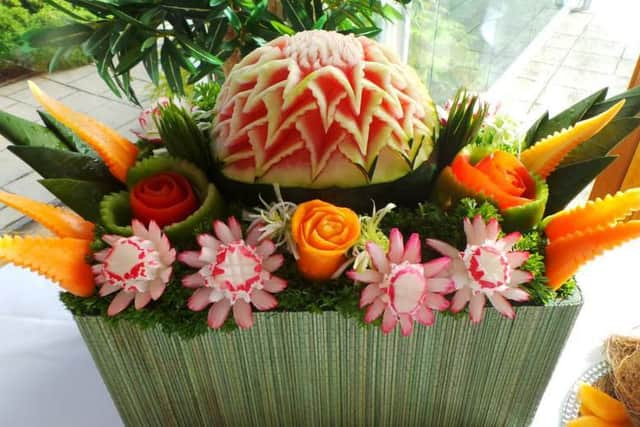 As well as looking after mental wellbeing, they try to help with dietary choices to suit physical restrictions. Thai cooking is particularly tasty, but also flexible when it comes to dietary requirements. As such, Rujira is hoping that her courses can influence people who struggle to enjoy, for example, typically British diabetic or vegan options.
"At the Krua Thai Cookery School, we do the research for you," she explains. "For example, if someone tells us that they are type 2 diabetic, we research the best solutions to lessen the amount of sugar in the recipe and pick vegetables that will avoid too many carbohydrates. We will do the hard work for you and make suggestions regarding the best blends to use in your cooking. We try to convey to people that if they change how they think about their diet, starting from the basics, that can lead to better long-term health."
"People might be surprised how fast Thai food can be prepared and cooked. For people who have hectic lifestyles, you can feel guilty if you spend too long in the kitchen. But you don't have to spend hours cooking if you understand how to plan, prepare and cook your meals."
"This is something that will be included in the course."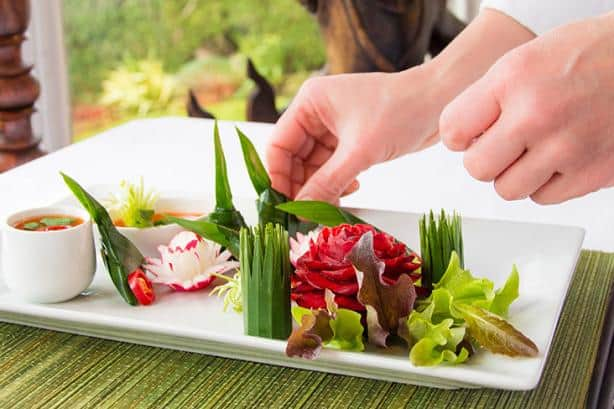 The Krua Thai Cookery School has been running since 1997, and teaching remains a source of pride for Rujira, who sees it as a way that she can help people learn one of life's most basic skills, which just happens to be one of the most valuable, too.
"Some people come to me and say, 'I don't like cooking at all!' and I make sure they enjoy themselves. I enjoy teaching because it's inclusive."
"It's nice to hear a story like that, because this is a long-term investment in yourself."