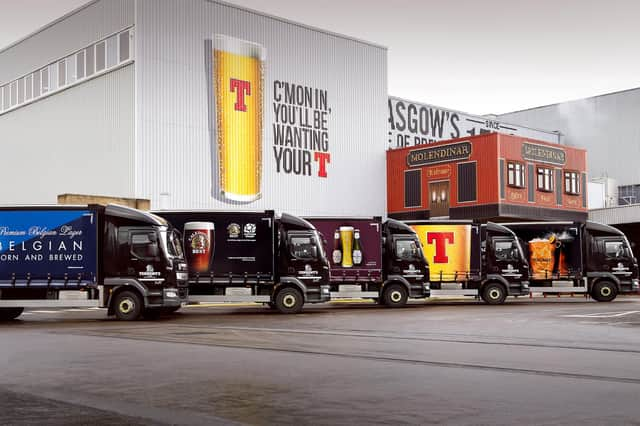 C&C Group said its main production sites in Glasgow, above, and Clonmel, Ireland, remained operational. Picture: Andy Buchanan
The Irish firm, whose other brands include Bulmers, Magners and Menabrea, said it continued to implement a series of measures to reduce operating costs, maximise cash flow and maintain and strengthen the group's liquidity position. About 70 per cent of its employees have now been placed on furlough.
C&C said its main production sites in Glasgow and Clonmel remained operational, with "stringent social distancing and hygiene measures in place".
This has allowed the group to deliver "security of supply" for its core Tennent's, Bulmers and Magners products to off-trade customers during "a period of increased demand".
Following Financial Conduct Authority guidance, the group's full-year preliminary results for the 12 months ended 29 February will be deferred to 3 June.