Tech ethics expert Stephanie Hare confirmed to address Scotsman/Edin Uni DataFutures, AI Futures conference
Accomplished tech ethics expert Stephanie Hare has been confirmed as the keynote speaker at this year's Scotsman/University of Edinburgh data conference that takes place next month.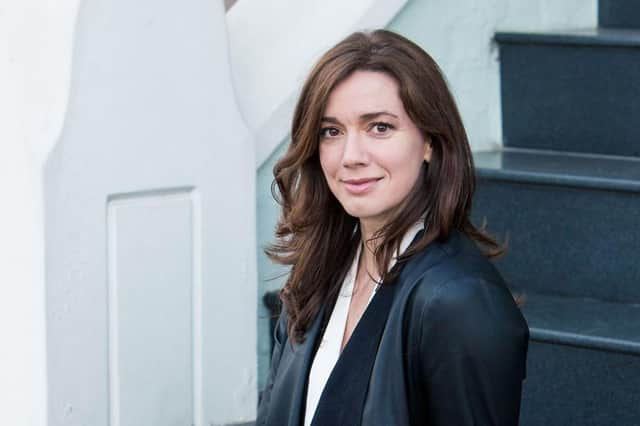 The DataFutures, AI Futures event is taking place at the Royal College of Physicians in the Scottish capital, bringing together experts to discuss data's role in artificial intelligence (AI), and its implications for society and the economy.
It aims to explore "challenging" themes, including how data and AI are shaping the future of the workforce and sustainable energy supplies; how they can be used to make the world a safer place for children and our ageing population; [plus] a look at the "much-debated dangers of AI and the fact that it has been with us for longer than many people realise".
Hare is the author of Technology is Not Neutral: A Short Guide to Technology Ethics, which was published last year and addresses how to create and use tools and technologies to maximise benefits and minimise harms. Drawing on her experience as a technologist, political risk analyst and historian, it is described as offering a "practical and cross-disciplinary approach that will inspire anyone creating, investing in, or regulating technology".
She has worked as a principal director at Accenture Research, a strategist at Palantir, a senior analyst at Oxford Analytica, and a consultant at Accenture. She held the Alistair Horne Visiting Fellowship at St Antony's College, Oxford, after earning a PhD and an MSc from the London School of Economics and Political Science, for example.
Jarmo Eskelinen, director of the University of Edinburgh's Data-Driven Innovation (DD) initiative, said: "We're delighted that Stephanie Hare will join us for what promises to be a fantastic day, marking the fifth anniversary of the [DDI] initiative. As the potential of AI – and its challenges – moves further up the political agenda, we need leading thinkers like Stephanie to bring valuable insights and measured perspectives to the debate."
Other speakers on the agenda at the event, which takes place on Wednesday 27 September 2023, include Deborah Fry, professor of international child protection research and director at Childlight; Shannon Vallor, Baillie Gifford chair in the ethics of data and AI at the Edinburgh Futures Institute; and Thusha Rajendran, professor of developmental psychology at Heriot-Watt University. Tickets are free and can be reserved here.
Comments
 0 comments
Want to join the conversation? Please or to comment on this article.