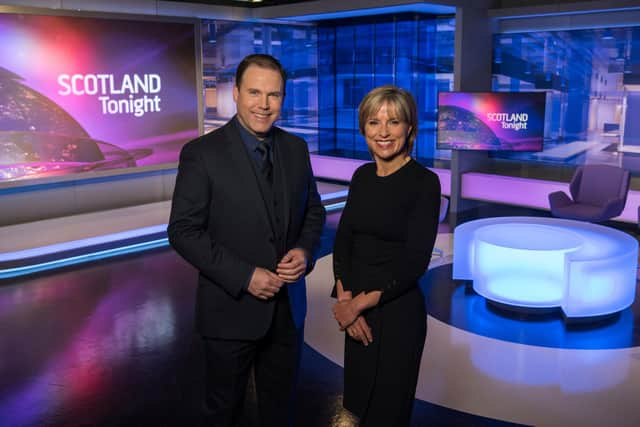 The Glasgow-based organisation, led by chief executive Simon Pitts, said it has put in place measures to support viewers, customers and local communities, all of whom are now "seriously" affected by the pandemic.
Pitts said: "We are a free-to-air, universally available and highly trusted source of news, entertainment and information and we can use our privileged place in people's lives to have a positive impact now and in the longer term."
STV will do "everything we can to maintain our service and keep our shows on air across all genres".
Regarding its news service, Pitts said: "Our team is equipped with new technology and connectivity that enables them to work remotely, and our contingency plans ensure we have a clean and clear studio facility on standby to guarantee continued delivery of our trusted news programmes during this time.
"Our current affairs programme, Scotland Tonight, will offer additional coverage of the coronavirus pandemic and other topical stories from around the country."
As for its broadcast schedule, STV plans to deliver a "comprehensive range" of new programmes across daytime and peaktime.
The broadcaster said its £10m boost for the STV Growth Fund will help advertisers continue to promote and build their businesses during 2020 and beyond. "Within this, we will also provide up to £1m of free advertising to charities and the third sector who are working hard to help the most vulnerable businesses and individuals come to terms with their new circumstances."
It follows STV over the last two years welcoming 250-plus Scottish businesses as members of the fund, which it said has provided £10m to date to make TV advertising more accessible for companies of all sizes.
The broadcaster has also granted emergency funding of £400,000 to FareShare, which will redistribute food to communities across Scotland.