Storing up a shot at sustainable global leadership - Paul Beaton
During a time of significant uncertainty, following the aftermath of a global health crisis and broader geopolitical events, many sectors have struggled to thrive in a challenging economic environment.
While not always the smoothest of journeys, one industry that has endured and, in some cases, exceeded expectations, is the drinks sector.
Following Diageo's announcement of revenues surpassing pre-Covid levels, signs point to a bright future for beverage sales. With increasing demand for product, there is a corresponding requirement for more distillery capacity – and as a global leader in this field Scotland has much to gain.
In fact, three quarters (77 per cent) of Scottish distilleries currently in operation have only been opened since 2010. Demonstrating that while Scotland has been home to some of the most prolific distilleries in modern history, we may still not have reached its development peak. Consequently, demand for specialist storage facilities is also at an all-time record high.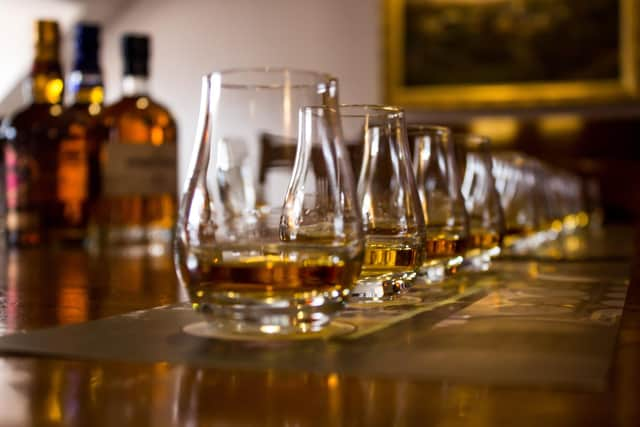 Over recent years, the sector's trajectory has seen major investment in hospitality and experiential components, with distillery expansions often incorporating visitor amenities. However, according to our forecasts, the next three to five years will be characterised by a focus on storage facilities of scale to keep pace with the increase in production of recent years.
Accounting for 75 per cent of all Scottish food and drink exports, the ongoing expansion of the whisky industry is being met by a shortage of warehouse space, impacting both larger and smaller distilleries alike. The growing popularity of Scotch whisky in overseas markets, such as the US, combined with stricter regulations relating to storage of alcohol, translates into significant demand for purpose-built and regulatory compliant warehouse storage space.
This trend is changing the market itself; for the first time it's not just distilleries self-delivering, but developers are moving into the sector, filling the storage gap. The market, once dominated by storage facilities owned by the distillery itself, is being disrupted as developers line up the construction of warehouses to let out to distilleries as third-party suppliers.
There is a major opportunity, at this early stage, for all stakeholders to come together to formulate an approach to the planning, development and construction of these new facilities that not only delivers world-class purpose-built warehousing, but also sets the standard for ethical and sustainably led construction and operation.
The UK government has announced plans to allocate more than £11 million in funding to help world-famous distilleries go green, aiding them in cutting emissions and supporting green jobs. Moves like this clearly signpost the direction of travel for the drinks sector, and a collaborative focus prioritising Environmental, Social and Governance (ESG) credentials for new warehouse development should prove highly beneficial in supporting this nascent market.
This fact is backed up by ISG's own research: The power of place: The true cost of inaction. This revealed that according to landlords and investors, access to sustainable infrastructure was among one of the biggest current risks to assets. The reported situation that "net-zero commitments were mostly not associated with faster planning permissions", and most owners reported a longer time for planning permission for buildings with net zero commitments, is likely to change rapidly as the 2050 net zero deadline looms.
The race for storage space must not become a missed opportunity for our country. As demand outstrips current capacity, new entrants into the market have much to offer through effective industry collaboration and a priority focus on delivering reputationally enhancing facilities, built on multi-generational ESG foundations.
The industry is changing – as evidenced by Glenkinchie Distillery securing Diageo its first Scotland's Green Tourism Gold Award, and by working together we can support our burgeoning drinks sector, while simultaneously becoming the global exemplar for sustainable and ethical warehousing. That's a situation I think we can all raise a glass towards and celebrate.
Comments
 0 comments
Want to join the conversation? Please or to comment on this article.