Spartans FC: North Edinburgh's very own field of dreams - Nick Freer
Founded in 1951, fast forward 72 years and my son and I were at Cliftonville a fortnight ago to see The Spartans FC win out against Albion Rovers in the second leg of the SPFL League Two playoff, sealing the club's place in the senior leagues for the first time.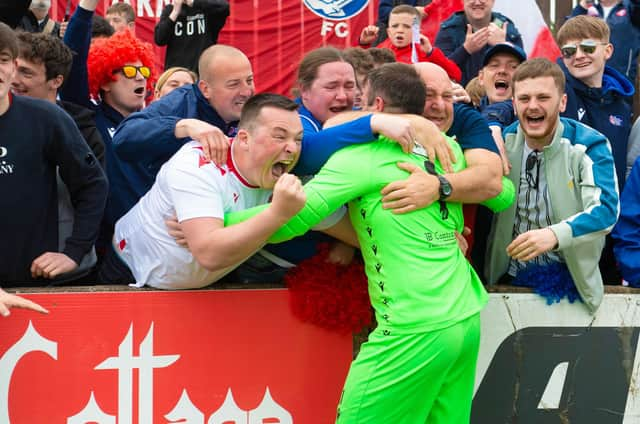 Spartans have become a big part of our lives over the last few years, with our nine-year-old playing in one of the youth squads, and we've spent many an hour up at the Ainslie Park facility in North Edinburgh.
On a sun-drenched morning earlier this week, I sat down with chairman Craig Graham, the chief architect of a masterplan which has seen incredible success both on and off the park. Fittingly, our chat took place in the dugout, looking out at this particular sporting club's field of dreams.
Spartans are about so much more than football, they are a community-run sports club with social change at its heart, now world-renowned to the extent that their endeavours in social entrepreneurship have been lectured on at lofty academic institutions like Babson College in Boston, Massachusetts.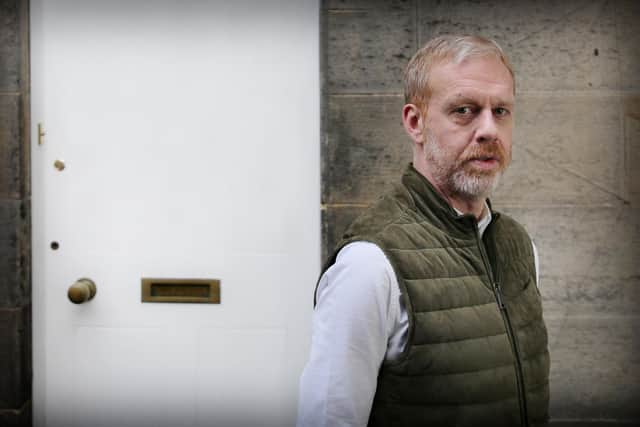 I knew a bit about the history, but it was great to get a first-hand account from the man who has made Spartans a labour of love for so many years, alongside CEO and first team manager Douglas "Dougie" Samuel.
Former KPMG partner Graham, who worked at the accounting giant for three decades, for international financial services groups from the firm's Edinburgh base, may have retired in 2021, but my impression is that he is now working comparable hours in his dual role as chair of the football club, a limited company, and the social enterprise, The Spartans Community Football Academy.
On the footballing side, in addition to the success of the men's team this season, the women's team also played a blinder, securing seventh spot in the Scottish Women's Premier League, putting teams like Scottish Cup-winning Celtic to the sword along the way.
However, it's the charity side of things that is so eye-opening, not least the onsite school for 14-16 year-olds classified as being at high risk of exclusion from state education. With 16 pupils, one full-time teacher, five youth workers, and a writer in residence who is a recent Oxford graduate, the Spartans school caters for an extremely marginalised demographic – educating young people who would not be educated otherwise.
You get the distinct feeling that what the Spartans team achieves off the pitch is always going to be more important than what they achieve on it. "Family" is the word they use up Ainslie Park way, and "love", and from what I have seen it is pure, authentic, and real.
On the pitch, Spartans could also hit a sweet spot, because the embarrassment of riches at top tier soccer clubs is driving many fans to smaller, local clubs for a better fan experience, according to Alasdair Crawley, whose ticketing technology startup Fanbase is a partner of Spartans.
As Spartans' 'Ultras North' fans sing at games to an incessant drumbeat: "Sha-la-la-la-lah, Spartans FC… everywhere we go, putting on a show, Spartans FC!" Go see the Spartans show sometime, it's a good one.
Nick Freer is the founding director of corporate communications agency the Freer Consultancy
Comments
 0 comments
Want to join the conversation? Please or to comment on this article.