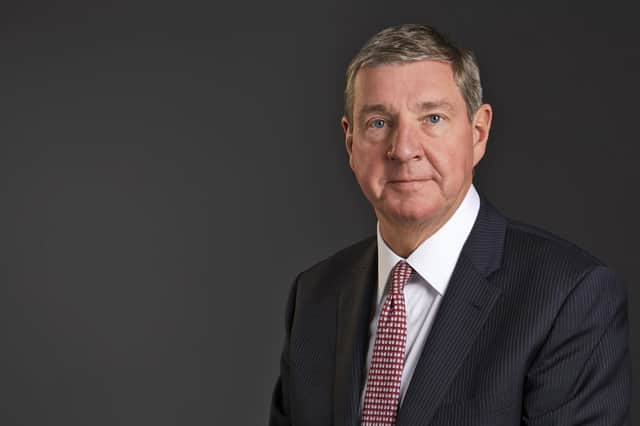 The headline of the latest Housing Statistics for Scotland Quarterly Update revealed the number of new build homes started across all sectors saw a 13 per cent fall (2,765 homes) with 19,060 starts in the year to the end of June 2022 compared to 21,825 the same period the previous year.
Private new build starts were down 15 per cent (2,611 homes) while local authority new build starts dropped by three per cent (just 154 homes). However, by presenting these numbers across all sectors the figures cloud the wider picture which shows a growing private housebuilding sector alongside a severely declining social sector.
Although these latest numbers show private sector newbuilds dipped between Q2 2021 and Q2 2022 the annualised first two quarters of last year would be equivalent to 16,638 which would make the latest figures the second highest in a decade (2019 had 16,873).
However, in the social sector the picture is more concerning. Although there was only a 3.3 per cent drop in new builds between Q2 2021 and Q2 2020 the historic data show a more substantial decline. As recently as the year to Q2 2020 there were 7,518 newbuilds started in the social sector (and this included one quarter of the pandemic) which means total numbers have dropped by 3,72 (41.6 per cent) in just three years.
This prompted the director of Shelter, Alison Watson, to state: "Scotland's supply of social housing is going in the wrong direction. The latest figures show that the Scottish Government is choosing to accept more homelessness, more child poverty, and more misery for thousands of people across Scotland.
"Nicola Sturgeon and her Government have seen the evidence that social housing ends homelessness, they know that it reduces child poverty, and they know that only social housing provides the security 35,000 homeless households across Scotland so desperately need."
But there does remain a long-term issue with lower new build volumes in all sectors. Between 2000 – 2009 there were 231,935 newbuilds across Scotland yet by 2010-2019 this figure had fallen by 25.6 per cent to 172,476 which is a concerning problem in meeting the growing needs of Scotland's population.
The private sector market obviously dropped after the 2008 housing crash having achieved the five highest ever annual new build start figures in the preceding five years from 2003-2007. The subsequent correction in the private housebuilding market following the 2008 crash had an enormous long term hit to the sector. But the latest numbers and earlier data from 2019 show real signs of recovery in the private sector as newbuild starts hit their highest figure in a decade and 2022 looks set to nearly match this.
Therefore, there is some hope that we will have a private construction market which has recovered and growing significantly again in the next few years. The base rate rises, the increasing mortgage costs, and the expected house price correction may put a bit of a dampener on this growth, but I am optimistic that the market is healthier than it has been in a decade.
The greater concern is that the social sector is nowhere near to meeting demand. Indeed there are clear signs, as Shelter has pointed out, that providing more social housing is no longer a priority in the short to medium term. But we need to have suitable housing for all parts of society and for the needs of everyone living in Scotland. All of our society requires a thriving, growing housing sector which needs all parts to be expanding if enough homes are to be available to house our population in the future. Without a vibrant, supported, growing private housing market, an essential private rented sector, and a social sector providing suitable homes for everyone in the future I fear we will be letting down future generations in Scotland.
David Alexander is CEO of DJ Alexander Scotland Ltd