Seven-figure funding boost for Hilltop Leaf, which is behind 'Scotland's first medical cannabis facility'
The company behind what it says is Scotland's first medicinal cannabis cultivation and production facility is looking to become a major name in the sector globally after raising a seven-figure sum.
Hilltop Leaf was founded in 2019 by Hamish Clegg, a former financier and serial entrepreneur, along with father and son duo Neil and Will Ewart who have a track record in windfarms and agriculture. It has already built a production facility spanning 11,000 square metres in southern Scotland, intending to produce pharmaceutical-grade cannabis-based products for medicinal use in humans that will be processed on site – and it has now netted £2 million from Traditum Private Equity and private investors.
It says the funding will enable it to make its first commercial sales and scale its infrastructure to become one of the largest UK producers of medicinal cannabis products for the specialist prescription market. The firm also says it has a research partnership with Nottingham Trent University, which specialises in testing and clinical trials, and it expects that when fully operational, it has the potential to supply more than a tenth of the UK market and create dozens of local jobs.
Hilltop Leaf chief executive Mr Clegg said: "We are building a business around the three key pillars of health innovation, environmental sustainability, and community impact. Although medicinal cannabis use is growing, the UK relies solely on imports, and we understand there is a problem with the reliability of the supply chain. We aim to provide an affordable, high-quality solution to treat conditions ranging from chronic pain to severe epilepsy, while easing pressure on the NHS. We plan to rival other countries such as Canada, Germany and Israel with our own reliable supply from the hills of Scotland."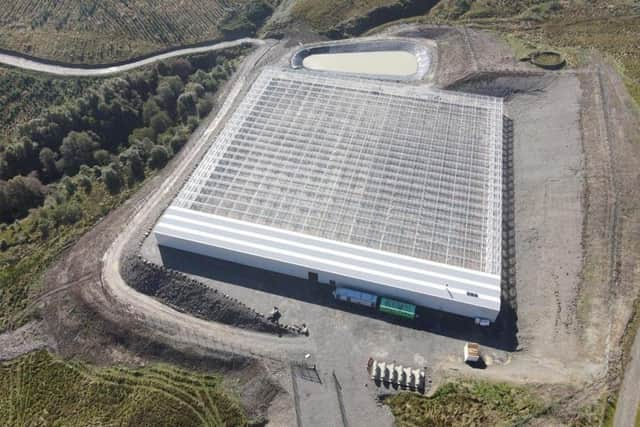 Tom Hurley, investment director with Traditum, said: "Hilltop Leaf is Traditum's third Healthtech deal in six months… We believe cannabis has the potential to offer new and better treatments for some conditions and provide an alternative to opioids for pain relief. We have been impressed by the strength of the company's management team, their fastidious approach to quality, and their vision to create a purpose-built facility backed by research and development. Hilltop Leaf has the chance to gain an early mover advantage and become a clear leader in the UK's emerging medicinal cannabis industry."
Nina Latham, principal associate in the corporate team at Mills & Reeve, provided legal advice to Traditum on the deal. James Paton-Philip, partner at Hill Dickinson, provided legal advice to Hilltop Leaf, and James Turner of Damus Capital provided fundraising advice to the company.
Comments
 0 comments
Want to join the conversation? Please or to comment on this article.