The 114-year-old trust, which is managed by Edinburgh-based investment heavyweight Baillie Gifford, has been one the UK's most successful trusts over the past decade as holdings in big tech outfits such as Tesla and Alibaba have paid off. However, the slump in tech stocks has hit its performance. Newly released annual results show that its share price and net asset value fell by 33.5 per cent and 17.8 per cent, respectively, over the year to the end of March.
The trust, which has assets totalling more than £13 billion, highlighted its performance over the last ten years, with its net asset value per share increased by 347 per cent compared to a 181 per cent increase in the benchmark FTSE All-World index.
Lead fund manager Tom Slater acknowledged the past 12 months have been "painful for shareholders" but stressed that "significant operational progress continues, reflecting the accelerating pace of change throughout the economy". He said the trust would "not deviate from [our approach] to avoid short-term headwinds" and that "if patient ownership of growth companies was easy, there would be far more competition".
Slater said: "We cannot know when stock markets will reflect the progress we see, but in the long run, share prices follow company fundamentals. In the meantime, we will focus on the bigger picture and avoid impulsive decisions based on market movements. Previous downturns have drawn attention to companies solving important problems and we remain vigilant for new opportunities.
"There is no going back to a world of static and unchanging industries. The retreat to perceived safety can only be temporary, as safety is ephemeral amidst such upheaval. It is by investing in the agents of change and partnering to develop big new opportunities, that exceptional returns for shareholders will be generated."
The manager's comments come after it emerged in March that Fiona McBain was resigning as chairwoman of Scottish Mortgage as the board was reshuffled in the wake of a bust-up over corporate governance. Justin Dowley, the trust's current senior independent director, will succeed McBain - a former boss of Scottish Friendly - as chair of the board with effect from the conclusion of the 2023 annual general meeting. Scottish Mortgage, frequently referred to by its initials, SMIT, confirmed that Amar Bhide, who recently issued a rare public criticism of corporate governance at the trust, was no longer a director of the company.
In her statement accompanying the annual results, McBain said: "Over the course of our 114-year history, we've seen many market highs and lows. Each time we have faced challenge, we have emerged in strong shape with a renewed determination to deliver value to our shareholders. Today is no different.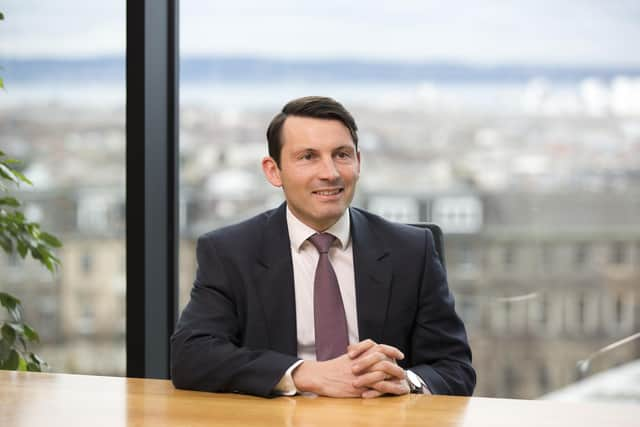 "This has been a year of continued economic, political and social disruption in many parts of the world. Whilst there were good signs of recovery from Covid-19, the war in Ukraine led to significant uncertainty and contributed to soaring inflation and rising interest rates, creating challenging conditions for many companies. The current headwinds are not a new economic phenomenon, and we are confident in our ability to navigate through to calmer waters."
She added: "With a backdrop of heightened market anxiety, particularly around growth and private company investing - the share price moved from a discount to net asset value of 0.5 per cent to 19.6 per cent. The board is acutely aware that such moves can be discomfiting for shareholders."
The trust's annual general meeting is due to take place on June 27 in Edinburgh, at which point McBain will retire from the board.
During the year to March 31, 532 company revaluations were made with 84 per cent of the private instruments held re-valued more than five times. The average change at company level was -27.8 per cent, and -40.1 per cent, excluding companies revalued up.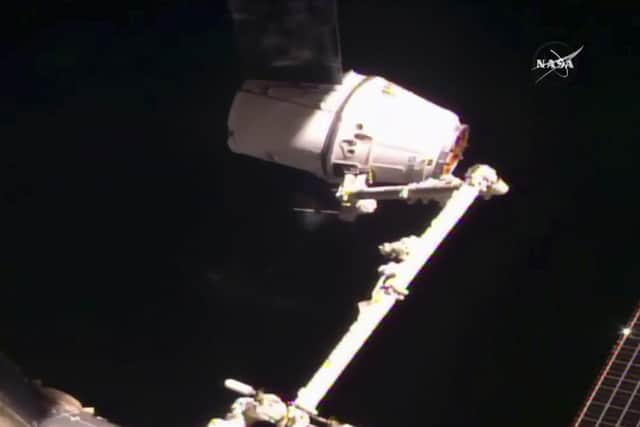 Slater highlighted the trust's largest holding, Moderna, and how it has "demonstrated that mRNA technology can be used to create effective personalised cancer vaccines" and "the number of potential applications for Moderna's technology is multiplying". He also noted the trust's largest private holding, Space Exploration Technologies (SpaceX), made 60 launches in 2022, more than one per week and twice the number it achieved the previous year. He added: "The commercial space market has finally become a reality thanks to SpaceX's reusable rockets, which have reduced launch costs by 95 per cent from those of the space shuttle."
Deputy fund manager Lawrence Burns said: "We have never aspired to become early-stage venture capitalists. We merely adapted to the type of companies we invested in choosing to stay private longer. The companies that make up the bulk of our private company exposure are consequently neither small nor early-stage. We have several private holdings that already have many thousands of employees and billions in annual revenue."
Another of the trust's private holdings, European battery manufacturer Northvolt, made its first commercial deliveries in 2022. Slater said the company was"tapping into enormous latent demand for electrification, with $55 billion [£44bn] of contracts to supply major automotive manufacturers."
Since its first investment in private companies in 2012, Scottish Mortgage has deployed £4.4bn of capital into a total of 94 companies of which 35 listed and seven were taken over. As of March 31, the trust held 52 private companies which equate to 28.6 per cent of total assets. No companies listed during the financial year. The directors are recommending that the total dividend is increased by 14.2 per cent to 4.1p per share.