Scottish manufacturers 'most optimistic in UK' but rising costs still a concern
Confidence is returning to Scotland's manufacturing sector after a "difficult year" and despite ongoing cost challenges, according to a new report.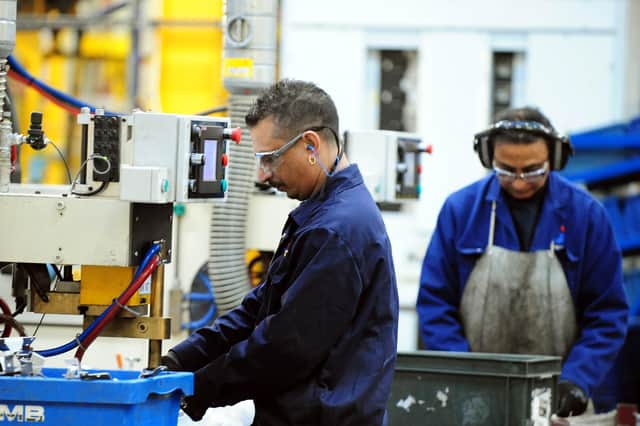 Scottish manufacturers are now the most optimistic in the UK about the year ahead, the research from specialist business advisory firm FRP suggests. Some 96 per cent of Scots manufacturing businesses surveyed by the firm feel confident about their ability to trade through the next 12 months - almost 10 percentage points higher than the national average.
The results feature in a new national report, Against the odds: The future of UK Manufacturing, which points to a resilient sector that is looking to invest in advanced technologies to help stimulate growth. FRP conducted a similar study at the end of 2022, which found that manufacturers were far less optimistic about their prospects.
With inflation beginning to ease, the vast majority of Scottish respondents - which range from small operators to multi-nationals - are convinced of the robustness of their supply chains, with 90 per cent expecting suppliers to continue trading successfully through the year ahead. Their top investment priority is increasing output and/or productivity through the creation of new jobs (33 per cent), while more than a quarter (28 per cent) plan to seize the opportunity presented by automation and artificial intelligence.
Challenges remain for Scottish manufacturers - chiefly high and increasing energy costs (29 per cent), wage bill pressures (23 per cent) and the availability of materials (21 per cent). In response, manufacturers are planning a range of measures including increasing prices for customers and distributors (41 per cent).
Callum Carmichael, based in FRP's Edinburgh office, said: "It's encouraging to see that confidence is returning to Scottish manufacturers after a difficult year. Not only does this demonstrate the strength of the industry locally but it's also a prime example of how the development of resilient, reliable supply chains can help protect against global shocks. However, it is important to stress that we are not out of the woods yet, due to the ongoing inflationary pressures but also the requirement for continued investment which will be required to help capitalise on any uptick in demand in the year ahead."
Comments
 0 comments
Want to join the conversation? Please or to comment on this article.