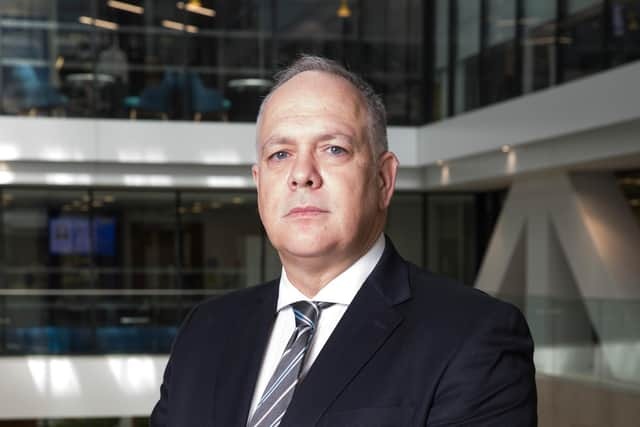 John Mulholland said the Law Society of Scotland will want to consider the report 'carefully' in coming months. Picture: Jamie Williamson.
The watchdog said well-functioning legal services are key to people and businesses, who can face costly legal needs at key moments. "However, there are indications that the Scottish legal services sector may not currently be delivering good outcomes for people. Consumer complaints are increasing; high-street solicitors are facing challenging market conditions; and regulation in Scotland has not adequately responded to new market pressures."
The CMA also said that while there have been longstanding discussions in Scotland about the need for regulatory reform and lifting restrictions in the legal services sector, the pace of reform has been "slow".
It is recommending both measures to make it easier for people to shop around when buying a house or dealing with a divorce, and regulatory reforms, including the regulation of legal services in Scotland by an independent body.
The CMA considers that legal providers should do a better job of informing people on what the costs will be. Recommendations include a review by the Law Society of Scotland of the impact of existing price and service transparency guidance, and asking the organisation and the Scottish Government to implement the alternative business ­structures scheme.
The CMA is keen to see implementation of the recommendations promptly, but recognises the impact of Covid-19.
Chief executive Andrea Coscelli said: "It is important that people in Scotland have access to high-quality and good value legal services. In addition to increasing transparency of information, our recommendations are intended to introduce greater liberalisation that could foster growth and innovation in the delivery of legal services which would help the sector grow.
"You might not need a lawyer very often but when you do it will often be at a crucial point in your life, so addressing regulatory and competition shortcomings will make a real difference."
In response to the report, Law Society of Scotland president John Mulholland said: "Our current number one priority is to support solicitors and their clients deal with the unprecedented challenge of coronavirus.
"However, we appreciate the CMA has published a detailed report and we will want to consider the content carefully over the coming months. Some of the recommendations around price transparency involve actions which we are already committed to taking forward at the appropriate time.
"We also agree that pace is needed around new introducing new alternative business structures. This may be one way to help firms access vital capital following the current crisis.
"On the issue of wider reform, the CMA started its work with a clear policy position in favour of creating a new regulatory body. So it is no surprise to see it reiterating that position.
"However, at this of all times, we must avoid creating complicated new structures which add little benefit and only serve to build in extra costs for legal firms. All this would do is increase prices for consumers and undermine the competitiveness of the Scottish legal services market."