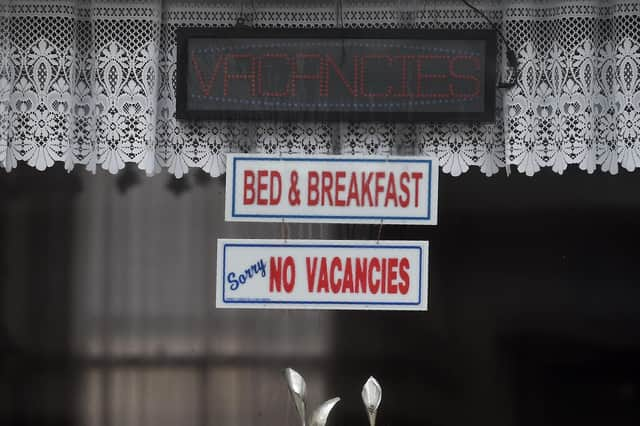 All self-catering properties, B&Bs and guest houses that are eligible at Level 4 for non domestic rates relief can now apply to the Strategic Framework Business Fund, which provides grants for businesses required to close by law as a result of COVID-19 restrictions. In most cases this will be payments of £2,000 every four weeks.
Tourism Secretary Fergus Ewing said that equivalent support will also now be available to B&Bs which do not pay non domestic rates but pay council tax. This support will be paid by local authorities.
Mr Ewing said: "It is clear that some larger self-catering properties have been uniquely impacted, initially by the rule restricting the number of guests to six from two households, and then by the single household rule.
"I am pleased to confirm the details of this extra support for self-catering businesses.
"This will be targeted directly where it is needed most, to those self-catering businesses that have been severely impacted by the restriction on household numbers.
"All self-catering and other accommodation providers are already in scope for regular payments from the SFBF and I would encourage business owners to make sure they have registered with their local authority for this support."
The £7 million Large Self-Catering Grant and the Exclusive Use Grant was first announced as part of the £104 million tourism and hospitality package in December. Details on how to apply are at https://findbusinesssupport.gov.scot/