Scottish company-creation initiative Converge aims to help more innovators reach new heights in 2023
Scottish company-creation initiative Converge is looking to be even more inclusive and diverse as it prepares for its imminent 2023 launch, and is stressing that people don't need to call themself an "entrepreneur" to start a company.
The venture, which helps Scotland's universities and research institutes to get businesses off the ground, is highlighting the positive impact founders can have on people and the planet through their start-ups – ahead of this year's quartet of challenges – Converge, Create Change, KickStart, and Net Zero – opening on Wednesday. A total of £320,000 in funding and support is available to the winners and runners-up, along with access to advice, events, and training.
Converge says that since it began in 2011, it has helped more than 600 people to launch at least 300 businesses, creating in excess of 800 high-value jobs and raising £280 million in follow-on funding along the way. It also points out that companies it has helped have a 69 per cent survival rate after three years, compared with a UK average of 40 per cent.
Dr Claudia Cavalluzzo, executive director of Converge, said: "Words like 'entrepreneur' and 'entrepreneurship' are off-putting for lots of people, especially women and impact-driven individuals. Converge wants to help overcome this 'entrepreneurship' image problem by broadening the language we all use when we talk about setting up businesses to tackle problems."
The initiative additionally states that it works with 18 of Scotland's higher education institutions, and is funded in part by ten corporate partners including Cisco, NatWest-owned Royal Bank of Scotland (RBS), SIS Ventures, SSE, Chiene + Tait, and MBM Commercial.
News of Converge's 2023 launch comes as one of last year's winners, Lu Innovations, prepares to raise £200,000 in seed funding. Edinburgh Napier University graduate and outdoors enthusiast Erin Reid started the firm after becoming frustrated at the lack of products and support for women in remote locations when they have their period. She has created the Lu hygiene kit to enable the storage, application, cleaning, and disposal of menstrual products in a safe, hygienic way, and help female adventurers reduce the risk of say, infections and toxic shock.
Advice
LU Innovations won last year's Converge Create Change Challenge and the Rose Award, the latter a standalone prize sponsored by RBS. As well as a £40,000 cash prize and £10,000-worth of business support, Ms Reid won a one-to-one mentoring session with NatWest Group chief executive Alison Rose, and Lu is now set to bring on board a business partner and a non-executive director.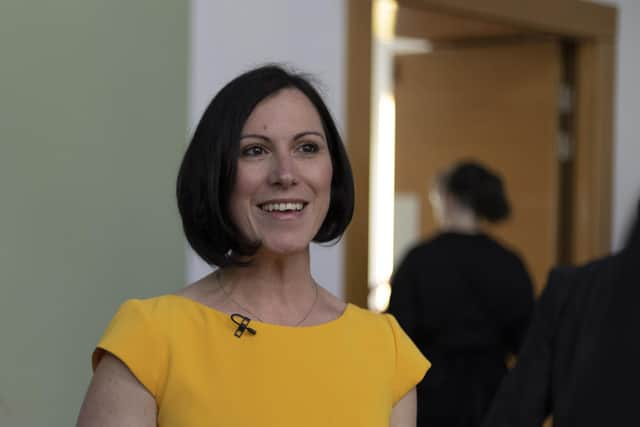 She said: "Coming up with the idea for Lu was only the start of the journey, but the help I received both during Converge and as part of its network of alumni afterwards has helped me to take my next steps." Lu Innovations is already working with the likes of the Medical Device Manufacturing Centre at Heriot-Watt University on relevant healthcare standards.
Dr Cavalluzzo added: "Inclusion sits at the heart of Erin and Lu's mission and we want to make this year's Converge even more inclusive and diverse because everyone deserves the chance to turn their ideas into innovations. You don't need to think of yourself as an 'entrepreneur' to tackle a problem – Converge can help you to develop the skills you need to set up and run a business."
Comments
 0 comments
Want to join the conversation? Please or to comment on this article.