Scots firm Proterra Energy's pioneering generator is bringing power and clean water to remote parts of world
A small firm in the Scottish Highlands is hoping to bring light, power and clean water to people living in some of the most remote parts of the world with a pioneering new mobile hydro-electric generator.
Engineers at Proterra Energy, based in Drumnadrochit, have been designing and installing small-scale renewables schemes in some of the most far-flung and picturesque sites in Scotland for the past eight years.
Now they have developed an innovative portable device – known as the HydroTrailer – that requires no fossil fuels, can be easily set up at small rivers and streams without any digging or engineering works and provides clean water into the bargain.
It produces 1kW of electricity and can run night and day.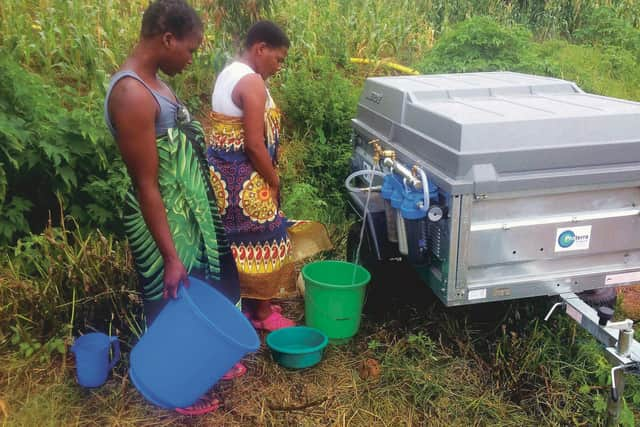 It has already been successfully tested in Malawi and is now ready to be rolled out commercially.
Founder and director Terry Stebbings believes the invention could be "transformational" for remote communities, with potential to help provide power to hundreds of millions of people in Africa and Asia who have no access to mains electricity.
He said: "We specialise in small off-grid systems, for really remote places where there's no access to power.
"Now we have created the HydroTrailer – it's a really simple thing that can be used in remote places where they don't have access to the internet and computers.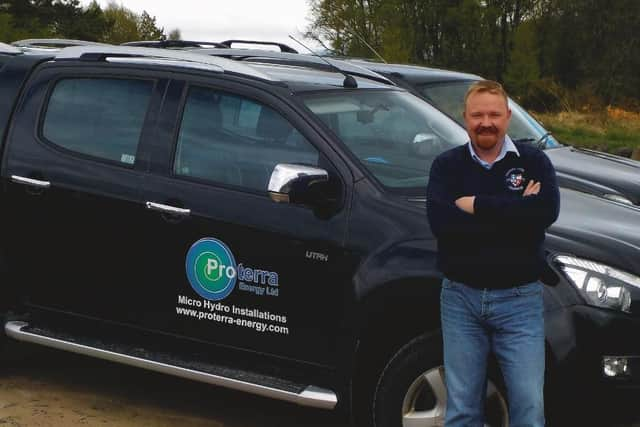 "It's basically like a diesel generator except it uses water, which is free and green, to turn a turbine and generate electricity. That power is stored in a battery and then given out when it's needed."
The water also goes through a filter inside the unit and is treated with ultraviolet light to kill germs so you also get clean drinking water on tap.
"We took the HydroTrailer out to Malawi, where we worked with a Scottish-based charity. We carried out a pilot to power a few houses, giving them light and enough energy to charge their phones."
The firm has already had some interest from Papua New Guinea.
"I actually grew up in Papua New Guinea," he said.
"One of the things that dawned on me when we were working in Malawi was that it reminded me of Papua New Guinea back in the 1980s. So there is a personal element to this.
"The guys I played with at school didn't have any shoes on their feet, they didn't have lights in their houses.
"I was lucky. The house we lived in did have power. Something like the HydroTrailer could make a big difference to many people's lives."
Comments
 0 comments
Want to join the conversation? Please or to comment on this article.