Scotch Malt Whisky Society owner ASC seals 'exciting' financing deal worth £15 million
Scotch Malt Whisky Society owner Artisanal Spirits Company has agreed a new financing facility worth £15 million in an "exciting development" for the group.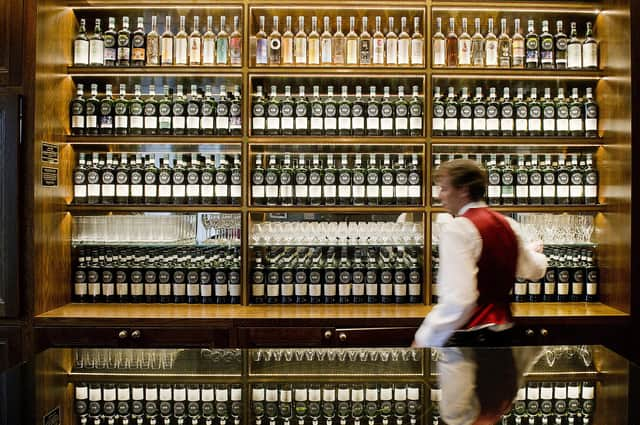 Edinburgh-based ASC, which listed on the London Stock Exchange in 2021, is a curator and provider of premium single cask whiskies and other spirits for sale primarily online to an expanding global membership. As part of its financing agreement, new partner Ferovinum - described as a "first-of-its-kind funding platform" - has extended to the group £2.6m in cash, through a cask spirit valuation of £3.8m at 70 per cent loan to value ratio, for a maximum period of two years with the same headline interest margin as ASC's existing RBS banking facility.
Bosses said the Ferovinum platform would allow ASC to convert its maturing stock into a "just-in-time asset at a truer market valuation". The facility will provide additional financial headroom and a larger financial pool from which to draw, rather than an increase in the overall debt level, the group noted.
Chief executive Andrew Dane said: "This is an exciting development giving the group further financial flexibility without increasing gross debt whilst demonstrating the value of the group's assets. ASC has two value streams: the core trading business and its inventory where the value of our spirit casks has been proven by Ferovinum extending capital at retail valuations underpinning the worth of our inventory, providing financial flexibility and giving us further confidence in the company's investment strategy and asset base."
ASC owns the Scotch Malt Whisky Society, which was established 40 years ago and has a growing worldwide membership of more than 38,000. In September, the group posted revenues of £10.2m for the six months to the end of June, up 3 per cent on the year before.
Scotch Malt Whisky Society membership grew by 9 per cent year on year, with double-digit growth in Europe, US, Japan and at its franchises. China - a key market - also returned to membership growth through the second quarter. However, the half-year results also revealed that adjusted underlying losses had widened to £1.8m from £300,000 a year earlier.
Comments
 0 comments
Want to join the conversation? Please or to comment on this article.