Scotch Malt Whisky Society owner Artisanal Spirits Company cheers sales and membership inflow gaining pace in Q2
Scotch Malt Whisky Society (SMWS) owner the Artisanal Spirits Company (ASC) says it is "confident in delivering full-year growth expectations" after upping sales and membership in its first half.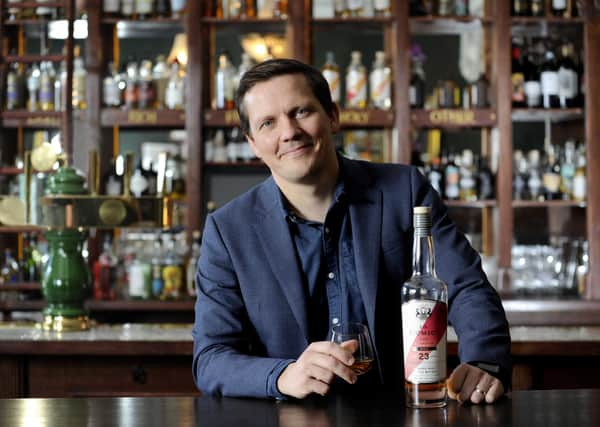 The Aim-quoted firm said in the trading update that it achieved a revenue performance of just over £10 million in the six months ended June 30 of this year, with 7 per cent growth in the second quarter, following a "relatively flat" first three months of the period, and marking a slight year-on-year increase.
It added that membership of the SMWS – which curates and provides premium single cask Scotch malt whisky and other spirits for sale primarily online to a "discerning" global group – grew 9 per cent from 12 months previously.
The business cheered a "continued strong performance" in Europe and UK venues, while May and June on-line trading in the UK and China was softer than expected, although the Asian country in Q2 saw revenue up more than 50 per cent on Q1, and 8 per cent year-on-year membership growth.
Additionally, the group in April launched a franchise in South Korea, achieving 300 new members, and signed new franchise agreements in Malaysia and Singapore, where it expanded its relationship with La Maison du Whisky, and it is establishing a new subsidiary in Taiwan due to launch in Q3.
ASC chief executive Andrew Dane said: "The first half of the year was another period of strategic delivery with improved sales and membership growth. Following a relatively flat start to the year, momentum has increased in Q2 with strong trading across Europe, continued recovery in China and a record performance at our UK Venues.
"SMWS membership, a key indicator of future sales growth, has increased to over 38,700… We are well positioned to deliver further growth from our diversified end-markets and ultra-premium positioning. With increasing commercial momentum and the flexibility of our model to extract value from our extensive stock-in-cask, we are confident in delivering full-year expectations."
Comments
 0 comments
Want to join the conversation? Please or to comment on this article.