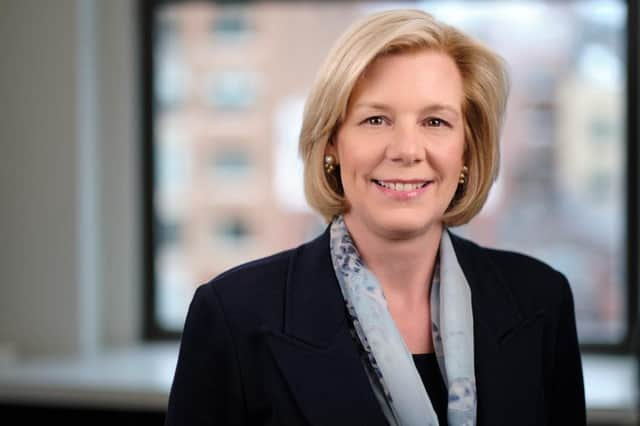 For the past two years, Adam Smith's Panmure House – an organisation based in Smith's final remaining home in Edinburgh – has presented a prize to an economics or finance academic who proposes outstanding research on the long-term funding of innovation. This opportunity draws the brightest minds seeking to pursue meaningful, transformative research, just as Smith did.
Innovation is the quintessential long-term pursuit. Researching ideas that may take years, even decades, to come to fruition with no immediate impact is a discipline that has become rare in this world. We see it all the time – companies struggle, particularly in challenging
economic environments like today, to balance near term performance and long-term goals. Too often, the latter falls by the wayside.
When we cut off resources for one promising idea, how many ideas down the road have we just eliminated? Breakthrough medical solutions? A viable solution for mitigating climate change? As a global community, we cannot afford not to invest in innovation. We need the Panmure House Prize - that awards $75,000 annually - because we need curiosity and ambition to be rewarded.
For example, Dr Aravind Ganesh from the University of Calgary won the 2022 prize for his work on developing a free market to drive potential donor engagement and long-term investment in medical research. The year prior, the prize was awarded to Dr Rachelle Sampson from the University of Maryland for her research on the relationship between firm time horizons and the nature of their innovation over the past 40 years.
These are important issues that, better understood, could have ripple effects that span generations. And so funding, promoting, and ultimately encouraging their research is critical. The award allows prize winners to conduct the proposed research from their home institution, as well as to publicize and publish their findings widely within peer-reviewed journals, national and international press, as well as curating first-look updates and interactive sessions via the Panmure House network.
As important as the award itself is the opportunity to be questioned and counseled by an esteemed panel of judges from around the world.
My fellow judges represent 100+ years of collective experience in the worlds of finance and academia and are some of the foremost and most vocal advocates for long-term business decision-making – I've rarely seen a group more suited to a task. Together, we review
dozens of proposals from researchers around the world, searching for the one that, of course, best exemplifies the principles of Smith's teachings, but also demonstrates the largest potential for impact on a global scale. And then we meet with the winner midway through their research to make suggestions, provide connections, and ask tough questions before the work is completed.
Being able to tap into the contagious enthusiasm for ideas that drive innovation, both on the part of the applicants and the judges, is a privilege, but the reality is there is still simply not yet enough research behind long-term capital allocation as it relates to innovation. The Panmure House prize encourages brilliant minds to pursue innovative ideas about innovation, and I am eager to see what future iterations of the prize have in store.