Rising Stars to Inspiring Leaders to be recognised at The Marketing Society Awards
After eight weeks of judging involving over 120 of their senior members, The Marketing Society has now published the finalists across all the categories of its Star Awards 2023.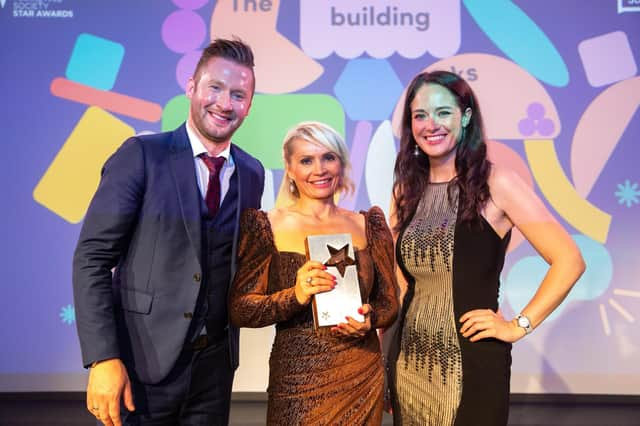 The categories cover all areas of best marketing practice including strategic and communications disciplines as well as the key industry sectors.
The Marketing Society also recognise leading individuals from those aspiring to work in marketing, those at the early stages of the career as well as the inspiring leaders in the industry.
Universities from across Scotland nominate their best performing students to take part in an Apprentice Day event at Edrington UK , one of the leading drinks companies in Scotland.
Over the course of the day, they work on a live brief before making team presentations as well as having individual interviews.
Star Marketing Student of the Year Finalists
Mila Andrews – University of Edinburgh
Stuart Macaulay – City of Glasgow College
Craig McIntyre – University of Strathclyde
Anyone interested in a career in advertising is invited to enter the Aspiring Creative Star Award encouraging people from all backgrounds to participate.
This year entrants were asked to develop a campaign idea to encourage more people from different ethnic backgrounds to donate blood.
Aspiring Creative Star Finalists
Mia Arkless – Robert Gordon University
Mia Lily Chrystie & Mairi MacRae – Edinburgh Napier University
Fraser Deacon – Robert Gordon University
Bronwen Farquhar – Robert Gordon University
Maxine McKenzie – Edinburgh College
Kelvin Stephen – Grays School of Art
The Rising Star Awards candidates are nominated and then interviewed and assessed on their achievements in the last year as well as their overall experience, expertise and ambition.
Rising Agency Star Finalists
Lucy Allison – The Leith Agency
Sarah Baillie – Studio LR
Lauren Blair – Always Be Content
Thomas Small – Lux Food & Drink
Amy Wardle – Republic of Media
Rising Creative Star Finalists
Graeme Pickles – Guy & Co
Jordan Sills – VisitScotland
Pavils Vorobjovs – Always Be Content
Rising Marketing Star Finalists
Ross Beveridge – Tennent's
Millie Dixon – The Scottish Government
John Murray – VisitScotland
Lucy Pryor – Edrington UK
Vanessa Wegstein – South of Scotland Destination Alliance
The Inspirational Marketing Leaders are also nominated and assessed on individuals who have a story that is an inspiration to others and have demonstrated original thinking and outstanding leadership.
They should also have shown real achievements in their organization and are recognized as a thought leader in our industry.
Inspirational Agency Leader of the Year Finalists
Gill Jarvie – Republic of Media
Inspirational Marketing Leader of The Year Finalists
Kenny Nicholson – AG Barr
Gareth Brown – Bruichladdich
Claire Wood & Katherine McIsaac – The Scottish Government
The winners will be announced at a Gala Dinner at the Double Tree Hilton in Glasgow on June 15 at an event hosted by Des Clarke , comedian & presenter at Scotland's star of Stage, TV and Radio.
More than 500 marketing professionals from across Scotland will be in attendance to recognise and celebrate the stars in our industry.
The Marketing Society is the leading membership organization for marketing professionals which aims to inspire and connect members as well as accelerate their careers at all levels.
The Scotsman is a long-term media partner of The Marketing Society Scotland and the Star Awards.