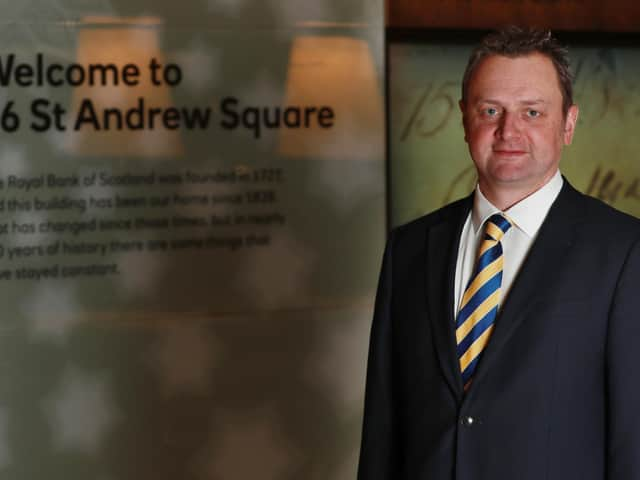 RBS chair Malcolm Buchanan flagged the aim for Scottish SMEs to be supported through the impact of the coronavirus. Picture: Stewart Attwood.
The lender, based in Edinburgh's Gogarburn, said the package comprises a £350m working capital support extension to its growth funding package, ongoing support and practical advice for businesses.
It said the offering will help across all sectors and where there is the greatest disruption and need. It includes loan repayment holidays, temporary emergency loans with no fees, employment law and HR advice, and "business growth enablers" helping distribute information to businesses on coronavirus preparedness.
Supporting firms is 'a priority' for RBS, according to chief executive Alison Rose. Picture: contributed.
The bank also said it is the largest supporter of many key sectors including social housing, enterprise and agriculture "and is committed to helping SMEs thrive and achieve their potential".
The group's chief executive Alison Rose said: "While many of our customers are yet to feel the direct impacts of Coronavirus, I want [RBS] to have the right support in place, so we are there to help our SME customers when they need us most. This is a priority for us."
RBS chair Malcolm Buchanan said: "The impacts our customers may experience will vary from sector to sector, but we want to be proactive in the way we support them and to use our size and scale, combined with our detailed customer and sectoral knowledge to ensure Scottish SMEs are supported through the impact of the coronavirus."