RBS and Heriot-Watt University unveil new scholarship for BAME students
Royal Bank of Scotland and Heriot-Watt University have launched a scholarship targeted towards black and ethnic minority students.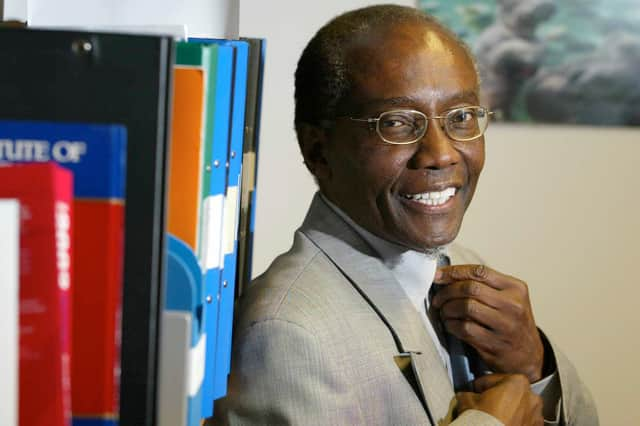 The scheme, for undergraduates entering the Edinburgh-based university's MA (Hons) finance course is being financed through the bank's 300 Fund, which supports initiatives in Scotland making a "positive difference" in areas such as financial capability, leadership, enterprise and climate change.
The partnership will see £3,000 awarded to one student each year during their first year of studies. The first bursary will be issued in September 2021.
Richard Williams, principal and vice-chancellor at Heriot-Watt University, said: "This scholarship is a fantastic way to introduce more diversity into banking by removing financial barriers to that crucial first step into higher education.
"It also marks the first step in a partnership between Heriot-Watt University and Royal Bank of Scotland dedicated to inclusion and diversity. I'm proud this is focusing on the BAME community."
He added: "We want to reinforce that studying at Heriot-Watt and pursuing a career at Royal Bank of Scotland is an achievable goal for people from all backgrounds."
News of the new scholarship coincided with an event being held online by the bank, with human rights activist Sir Geoff Palmer speaking to RBS colleagues from across the country about black history in Scotland with NatWest chief administrative officer, Simon McNamara.
NatWest Group, which Royal Bank of Scotland is a part of, has a goal of having at least 14 per cent black, Asian and minority ethnic (BAME) employees in its UK senior roles in five years.
Sir Geoff said: "In the midst of black history month, many of us are engaged in conversations that push an openness and honesty about the past, particularly concerning the ways Scotland benefited from slavery. That education is an important step in becoming a fairer and more inclusive society."
Malcolm Buchanan, chair, Scotland board, Royal Bank of Scotland, added: "As we build a purpose-led bank that champions the potential of the individuals and communities we serve, one of our top priorities is to ensure we play our part in tackling some of the wider issues facing society."