Quarter of Scots firms expect conditions to deteriorate
A quarter of Scottish business-owners believe that conditions will severely deteriorate over the next three months, according to new figures from the Federation of Small Businesses (FSB) in Scotland.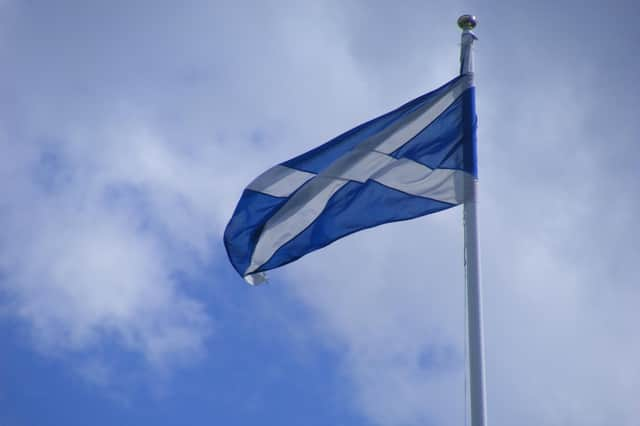 Scottish firms are now on average slightly more optimistic than the UK-wide level. Picture: contributed.
The organisation's small business confidence index fell to -26.3 points in the third quarter of 2020, down from -10.5 points earlier in the year, with the drop likely to be due to the prospect of new coronavirus-related restrictions.
While 24 per cent of business-owners north of the Border expect conditions to worsen over the next quarter, a fifth believe they'll get slightly worse, while only 11 per cent expect a big improvement.
Andrew McRae, FSB's Scotland policy chair, said: "Over the summer, many Scottish smaller firms were grateful for the admittedly short window when trading was close to normal. As the nights have drawn in, policymakers have announced new restrictions and warned of the prospect of more. With many firms' cash reserves already exhausted, it is little wonder many operators are fearful about the future."
The FSB found that widespread disruption to the economy has cause revenue growth to fall, with more than half of the Scottish businesses surveyed reporting a drop – and a similar share expect them to fall next quarter.
On a UK-wide basis, a record one in four small firms reported having reduced headcounts over the past quarter, and nearly a third expect to do so over the coming three months.
However, Scottish firms are now on average slightly more optimistic than the UK average for the first time since the spring of 2019. The UK-wide index fell to -32.6 points, down 28 points on the previous quarter.
McRae later commented separately on the implementation of the Scottish government's new lockdown strategy. He said: "The success of this new Scottish Government approach depends upon ministers wielding their powers like a scalpel not a hammer. Today's changes look like a broadly proportionate response, but that'll be of little comfort to firms facing new or renewed restrictions who face more tough decisions next week.
"However, the travel ban outlined by the First Minister has significant implications for many businesses, like rural firms dependent on visitors from the city.
Razor sharp
"The First Minister has suggested that this new strategy is key to preventing a nationwide lockdown. It depends upon shutting down or restricting the activity significant number of Scottish firms. Therefore, we need to see razor-sharp communications from government at all levels, and sufficient financial support for the businesses facing hardship. A good start would be to extend their grant package to firms without business premises."
The FSB also said that with this weekend cited as the final deadline for a breakthrough in UK-EU trade talks, more than half of UK exporters surveyed by FSB reported that sales are falling, and four in ten expect a drop in exports in the coming three months.
Mike Cherry, FSB's national chair, said: "More than four years on from the EU referendum, Scottish small firms need clarity around what the end of the transition period will mean now more than ever. Negotiators on both sides must pull out all the stops to secure a deal, one that includes a substantial small business chapter outlining how the new agreement will help the firms that make up 99 per cent of the UK business community."
A message from the Editor:
Thank you for reading this article. We're more reliant on your support than ever as the shift in consumer habits brought about by Coronavirus impacts our advertisers.
If you haven't already, please consider supporting our trusted, fact-checked journalism by taking out a digital subscription.
Want to join the conversation? Please or to comment on this article.