Providing quality homes will always pay dividends - John Muir
This year is the 50th anniversary of Muir Homes building quality homes across Scotland. This landmark comes amidst rising energy prices and an industry bouncing back from the Covid pandemic.
As a developer in the property market over the last five decades, I have seen how changing economic conditions cause peaks and troughs, but over time there is an enduring demand for good quality homes. Even more so now as the current housing shortage in Scotland has yet to be addressed and seems to be getting worse rather than better.
As a housebuilder the rising cost of living is a red flag, and a reason for us to start feeling the bitter chill until the weather and promised interest rate decrease comes later this year. But as a veteran in this business, I tend to focus on the sector's long-term resilience. I think there is room for optimism for the construction and house building sector and believe that quality homes at the right price and in the right place will sell.
Confidence in the sector is important – the Government ONS statistics published in December for construction still showed promising results. Last year the number of houses started and completed for the private sector in Scotland was 14,380 and amounted to over half of all houses built.
As founder and Chair of Muir Group PLC, one of Scotland's independently owned and established family property developers. My approach for Muir Homes, the house building arm of the group, is the same as it has always been – simply keep building beautiful houses using high quality materials on sites with a lower density than industry standard in stunning locations.
I also point to the fact that new homes deliver great economic, social and environmental benefits. A recent report from Brodies LLP shows in addition to developer contributions and community investment, the house building sector's direct contribution to the Scottish economy is £1.8 billion. The industry also supports employment opportunities with direct employees – in the case Muir Group that is 150 and nearer 500 when you add our contractors and those in the development supply chain.
Our developments focus on creating communities where people have access to open space with close proximity to cities. This supports improved quality of life and can be an important factor in improving health outcomes. By offering homes with improved energy efficiency, we also contribute to Scotland's climate change ambitions.
At Blairs, Aberdeenshire and at other sites, such as Stanley in Perthshire, with a high ratio of green open space to housing, I see us not only selling homes but investing in a different way of life for the future, thanks to having the great outdoors right on your doorstep. Aberdeen and Perth featured in the happiest places to live in Scotland in the recently published Rightmove Happy House Survey, reinforcing the desirability for these locations.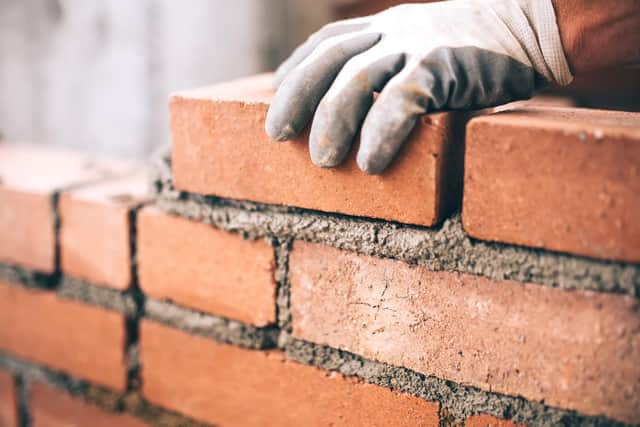 With the trend for hybrid working, we are confident that hubs outside the main cities will be attractive to house buyers. The next phase at Blairs is a mix of styles and home types to attract young families, empty-nesters, mature families with teenagers, young couples and extended families.
For Muir Homes, the community and lifestyle offering are one way we can build resilience and confidence in our ability to keep building houses people want to buy.
So, the winter is still here, but spring is not far behind and with it my optimism and confidence in the market conditions improving and the belief that providing a quality home will always pay dividends.
John Muir, Group Chairman and Founder Muir Homes and Muir Group.
Comments
 0 comments
Want to join the conversation? Please or to comment on this article.