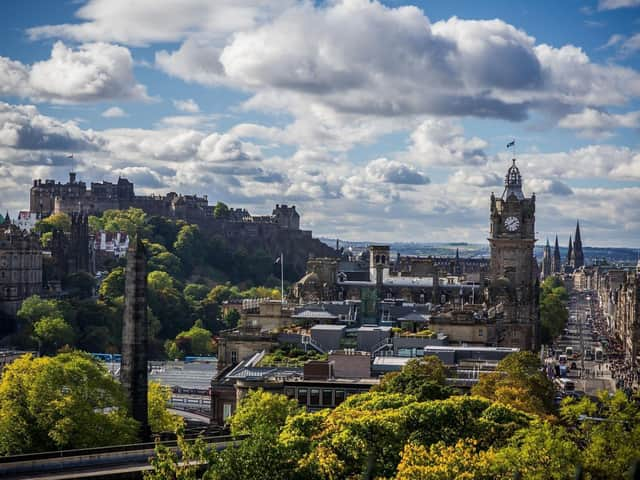 Property and investment firm Colliers International tracks the performance of the hotel sector across major UK cities and said the Scottish capital had retained its top spot outside London for markets of a significant scale.
Analysis by Marc Finney, head of hotels and resorts consulting at Colliers, has found that while there has been a raft of new hotel openings in the city in recent years, these have simply allowed the sector to "start to fulfil its true potential".
It comes amid concerns that Edinburgh is facing an over-supply of hotel rooms as rocketing construction figures have left rooms lying empty even during the peak tourist season. The Edinburgh Hotels Association (EHA) recently expressed its fears that the increase in supply over recent years was now having a negative impact on hotel performance.
The Colliers' figures for Edinburgh cover the total number of rooms in supply, the market average occupancy, the number of rooms sold, the average price at which they were sold and total accommodation revenue generated by the city's registered hotel stock every year from 2014 to 2019. During this period demand for rooms has increased at a faster rate than supply.
Finney said: "While I'm not saying the performance of Edinburgh's hotel market last year was something to rejoice, it was relatively stable despite the background of economic slowdown related to political turmoil in Westminster and Brexit.
"The fact the Edinburgh market generated £30 million more from hotel accommodation revenue in 2019 compared to 2018, against a negative economic backdrop, is a strong result.
"There seems to have been an awful lot of talk recently about how the Edinburgh market is over-supplied and how Scotland is a victim of over-tourism. The fact that some of the strongest statements have come from the EHA does that organisation very little credit. I believe they should be rejoicing at the success of the Edinburgh market against a difficult backdrop and perhaps be a little more welcoming to their new potential members."
EHA spokesman Russell Imrie said: "EHA accepts that Edinburgh is an attractive destination for hotel development, however it cannot remain so if bed space supply continues to increase at a rate that outstrips demand."