Productivity Clubs Scotland: SMEs band together to boost business
A national forum has been formed so the country's SMEs can exchange enterprising ideas and gain insight from each other's experiences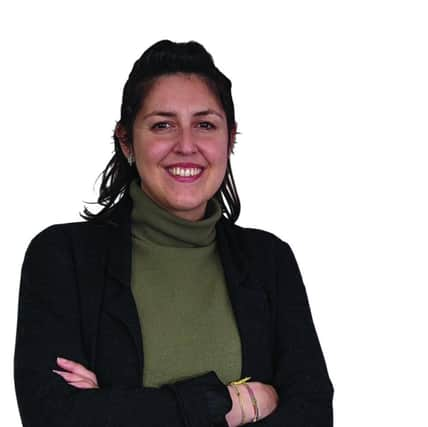 In Scotland, business productivity has been a particularly prickly problem for some time, but one group has been successfully supporting the country's small and medium-sized enterprises (SMEs) in this regard since 2019.
Productivity Clubs Scotland is a partnership between the Scottish Council for Development and Industry and the Scottish Government, and it provides a supportive space for leaders from across all of Scotland's sectors to learn from each other's experience.
The organisation's programme manager Eleonora Vanello outlines the benefits: "Peer-to-peer learning is essential in enterprise. At our free, themed monthly club meetings, members openly share what they've learned. This provides invaluable insight for others who may be at a different stage in their journey."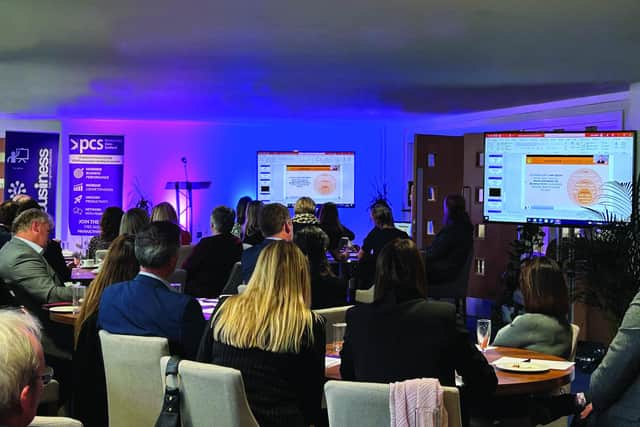 During the last year, Productivity Clubs ran over 30 events across Scotland, and five key lessons have emerged. Eleonora explains: "Hearing from business peers is so helpful, it can even prevent some of pitfalls encountered when trying to grow or improve business. Our top-five lessons for 2022 are just a handful of the topics we've heard during this challenging year, but we think these are important lessons for all SMEs."
Lesson one is that sustainability can lead to financial advantages and innovation. Eleonora says: "The good news is that, although it might feel daunting, a sustainability strategy can actually help SMEs to save money. Colin Baird, energy manager at Edrington outlined how a sustainability strategy saved the company thousands of pounds from their annual energy costs.
"Sustainability can also lead to innovation. Beauty Kitchen's co-founder and circular economy pioneer Jo-Anne Chidley told club members how their whole-system approach to reuse and refill led them to a partnership with Unilever to supply their Touch-free Refill Machines to trial refill models."
Lesson number two showed that purpose-led businesses are more likely to achieve higher growth and attract customers, suppliers and talent. Eleonora outlines this thinking: "Not only do customers want to buy from purposeful businesses, those companies are increasingly attractive to employees.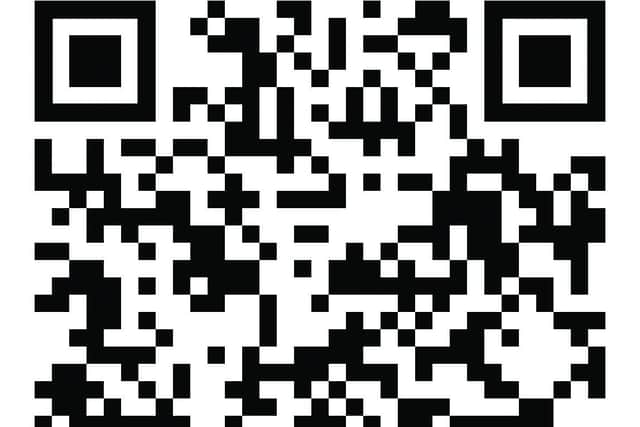 "Some Scottish businesses have reached the highest B-Corps certification, including Aberdeenshire food manufacturer Macphie. This status boosted the company's profile, and they weren't alone. In September, Alex Matheson, co-founder of Fuel10K, told us how working purposefully helped them build a strong team, develop innovative products, and increase sales year over year."
Coming in at number three is that a people-centric approach is critical to success. As Eleonora explains, many of this year's club meetings emphasised that people are businesses' most valuable asset.
"Professor Patricia Findlay from the University of Strathclyde gave evidence about the importance of good quality employment and fair work practices – approaches which can really unleash potential in the workforce. Lifelink highlighted the importance of performance management practice, while Connect Three told us about the importance of having flexible work policies and demonstrated that staff became more active and motivated. And John Housego, partner and managing director of employee-owned Aquascot, told us how the introduction of a transparent recognition and reward scheme supported an increase in productivity."
Lesson number four stressed that data, cybersecurity and digitalisation seem scary, but not as scary as the consequences of ignoring them. Eleonora says: "Many SMEs stick their fingers in their ears hearing words like cybersecurity, data or digitalisation. But as our sessions have shown, it's essential for SMEs to get their heads out of the sand – a cyber attack can put [them] out of business for days, weeks, and even months.
"Understanding these topics and implementing simple preventative processes can actually boost long-term productivity. Taking small steps, such as training staff, choosing more complicated passwords, and preventing email phishing can make a huge difference to security."
The final lesson of the fab five is to stay agile. Eleonora says: "During the challenges of the past three years, businesses have had to become more agile and adapt to new ways of working. The Circle, a social enterprise which offers affordable consultancy, training and workspace, moved to a four-day working week during the pandemic. Since then, they have recorded an increase in staff happiness, growth in the number of recruits, and in their income.
"Agility has come to the fore again during recent staff shortage crisis. Intelligent Growth Solutions, a pioneer in vertical farming, highlighted how a strong culture and their multi-channel approach to recruitment helped them find the right workforce to drive growth."
Productivity Clubs Scotland has in excess of 1,800 members and offers regular free online and in-person events. With branches operating in central and south Scotland, the Highlands and Islands, north-east and Tayside, there's an opportunity for all Scottish SMEs to learn valuable lesson from peers.