Podcast on powering Scotland's green energy revolution with wind power
How offshore wind can power Scotland's green energy revolution: podcast
Off the east coast of Scotland in the North Sea's outer Firth of Forth is the site earmarked for one of the world's largest offshore wind farms. SSE Renewables is behind the development of Berwick Bank Wind Farm which has the potential to significantly boost the nation's ambitions to reach net zero, advance sustainability and benefit the local and wider economy.
SSE Renewables says Berwick Bank - which is at planning and design stage - is essential if Scotland is to be successful in meeting Scottish Government targets of 11GW new offshore wind by 2030.
A new episode of The Scotsman's Sustainable Scotland podcast, in partnership with SSE Renewables, explores the development of Berwick Bank, while taking an in-depth look at sustainability and the circular economy.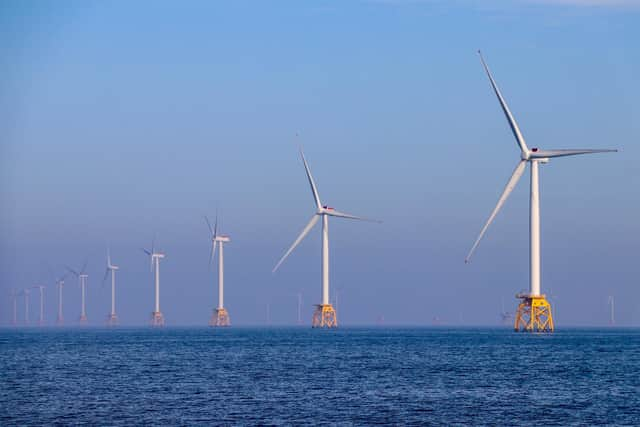 In the podcast, Alex Meredith, project director at Berwick Bank, and Eve Andrews, who is currently studying for a PhD looking at circularity in offshore wind, explain why offshore wind is such an important part of the energy mix, how far it has come in recent years and the opportunities that it presents.
Meredith says: "Berwick Bank offers a massive economic opportunity, allowing us to work with the supply chain to create and sustain jobs and manufacturing capability in Scotland."
Andrews adds: "Scotland has a long history of creating jobs in high carbon sectors. As we move away from that we need to offer people highly skilled green jobs and up-skill workforces. Generations coming through want a job that means something to them, which is often in sustainability. Projects like Berwick Bank can deliver these jobs."