Podcast: Helping disabled people move to electric vehicles
For disabled people, and their families, the move to greener transport can be particularly problematic, from the in-accessibility of electric vehicle (EV) charging points to a lack of suitable EV and electric Wheelchair Accessible Vehicles (eWAVs) options.
This is a growing concern for many as a UK-wide ban on the sale of new petrol and diesel cars is scheduled for 2030.
One organisation working with disabled people, car manufactures and other stakeholders to support this switch is Motability Operations. The company runs the Motability car, powered wheelchair and scooter scheme.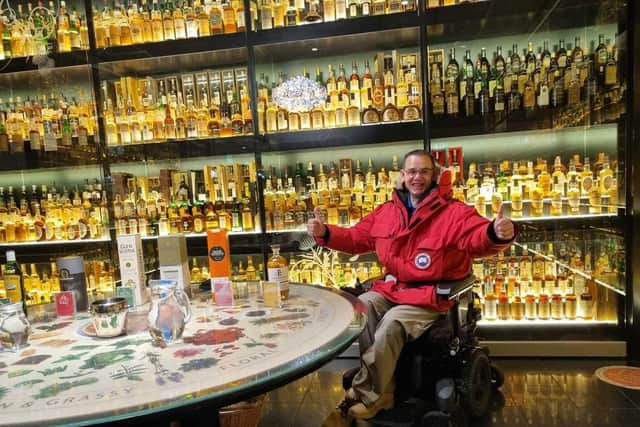 It also gives a taste of what's on offer at Motability's free-to-attend 'The Big Event' in Edinburgh on 15 and 16 September.
The podcast features Andrew Miller, chief executive officer of Motability Operations and Paul Ralph, access and inclusion director at accessibility review website Euan's Guide.
Miller says: "The whole ethos and purpose of Motability is to ensure that those who have a disability have independent mobility and fundamental freedom."
Ralph describes himself as "an adventurer, explorer and storyteller". He says: "You'll also find me supporting the work of Euan's Guide, which is a bit like TripAdvisor for disabled people. I'm also a power chair user and a Motability customer."
Explaining what Motability means to many disabled people, Ralph says: "The big thing for me is the notion of one-stop-shop with no worry."
Miller adds: "Our job is to help and support our customers, not just in one lease, but all the way through their lives."
To listen to the podcast click here.