Podcast: How small businesses can make the shift to net zero
Small companies in Scotland must become cleaner and greener in the way they operate - because consumers demand it and they will miss out on business opportunities if they don't.
However, those small businesses often struggle to know where to start when trying to make their business more sustainable.
That's the motivation behind a new partnership between Royal Bank of Scotland and Edinburgh Climate Change Institute (ECCI) - to share information and support to help small businesses become more sustainable themselves, and seize market opportunities presented by the shift to net zero.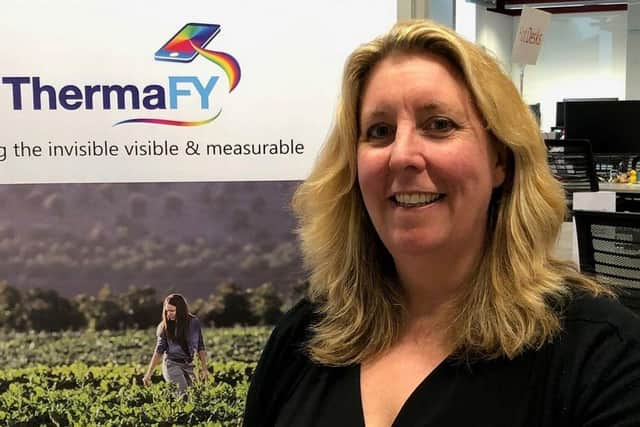 Paula Ritchie, Enterprise Lead for Scotland and North of England for the Royal Bank, tells the podcast: "We will work with a small group of businesses, initially to understand their pain points, and what the barriers are to addressing some of the concerns around climate change." It was then about building capability among business owners and their staff, she added.
"We will then open that up to a greater number of businesses, and focus on practical solutions, and put some best practice in place, so [those] businesses can then help to support others."
An initial group of around 20 businesses will go through a 12-week course, which will include sharing resources about greening their business and finding market opportunities, plus mentoring and support from other similar businesses.
Dr Alex Hilliam, Head of Partnerships at ECCI, says: "It's building a network of businesses, sharing examples of what they're doing and building a community so people don't feel like they're doing it by themselves."
Amanda Pickford, Director of ThermaFY, a Scottish-based company tackling the problem of wasted heat, says many small businesses are struggling with the green agenda, but must embrace it.
"There's lots of companies that don't know where to start," she explains. "I think it's really important that they're given the tools and the information to help them. Even if it's just small steps to start with, every step is a step in the right direction.
"They have to look at their businesses with a new lens. They can't just look at profit margins anymore, consumers have changed. Consumers want to buy products from companies they believe are doing the right things. That's going to get stronger. For companies to be successful, they need this new environmental lens, so they can talk about what they're doing to be more sustainable."
She says the idea of sustainability can seem daunting: "If businesses are on their own, they might think they can't achieve much - but when they're in a group and see the overall impact, that makes them more empowered. They can see their tiny step is part of a much bigger step."
The new partnership is funded by the Royal Bank's 300 Fund, a multi-million pound initiative created to support projects in Scotland to make a positive difference. It runs until 2027, the year the bank celebrates its 300th anniversary.
Paula Ritchie explains why the Royal Bank got involved: "Often, small businesses don't have the resources, whether time, people or expertise, to work on bigger issues [like climate change]. Whilst we might not be the experts, we can signpost businesses to experts, like those at ECCI.
"For an SME, it's about taking time to reflect. It's educating the business leaders and staff, and the supply chain. Is there an environmental impact of our business model? How do we educate our customers to some of those changes that we're making, and why?
"One way is to understand carbon emissions and then set targets for reduction. The only way a business can do that is through support, through carbon measurement tools. This doesn't happen overnight. It has to be done over time."
Dr Hilliam says it is about "giving SMEs the confidence, the tools, the resources and the network to make real changes".
What might that mean in practice? "You might look at your transport operations, your deliveries, how your staff work, or get around. There's a range of different things, but the most important thing a business can do is stop and reflect.
"Many good businesses will know the types of things they should do and they need to do, but it's about having the insight and the confidence to make the right step, and the insights into what other businesses are doing."
Paula Ritchie believes this kind of project can help Scotland make a real difference: "Being someone who is getting very passionate about climate change, particularly through helping to support businesses to understand this journey, I 100% believe that we in Scotland could be at the forefront of change."