Pathos Communications Reviews: Here's What Their Customers Are Saying
This UK-based PR firm has a track record of raising the profiles of UK businesses, while helping them stay within reasonable budgets.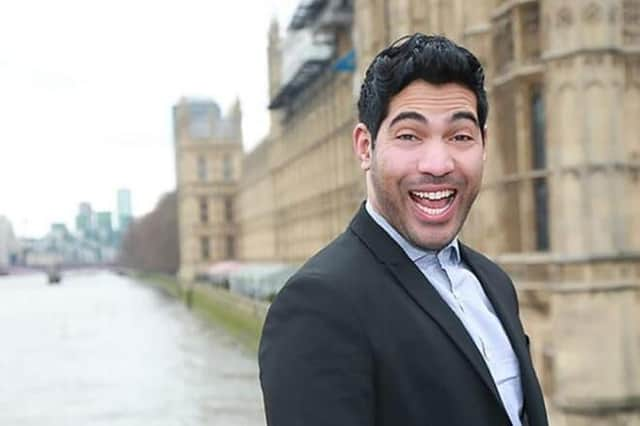 Pathos Communications presents a unique approach to marketing and is actively reaching out to businesses throughout Scotland. The landscape of public relations has been significantly transformed by technological advancements. With the rise of digital marketing and the heightened accessibility of communication channels, ranging from social media to chat support, the face of public relations has witnessed a considerable shift. However, the challenge lies in the fact that many conventional PR agencies have failed to adapt to these evolving trends, says Pathos Communications.
Pathos Communications boasts a pay-on-results program, assuring clients unparalleled confidence in their services. With a global presence and a central office located in London, UK, the company has successfully penetrated various markets. Notably, they have established a significant footprint in the Middle East, led by a proactive team based in Dubai.
The man at the helm of Pathos is CEO Omar Hamdi. According to Hamdi: "Having a repertoire of multicultural teams enables the firm to establish itself easily and gain the trust of different clients, but most importantly, it is their promise of payment on result that truly drives us to the forefront of the PR industry."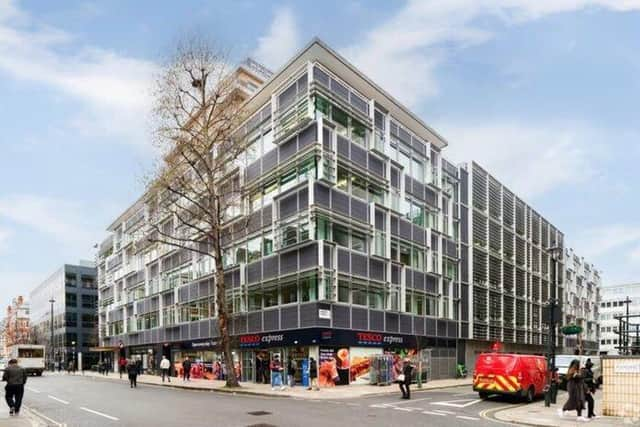 Happy clients are the backbone of Pathos Communications
"I've worked with eight public relations firms over the course of my career and Pathos is the only firm I've ever worked with that stands behind their work to the point of not accepting payment until they deliver results," said NYT best selling author Jonathan Bailor, "and they do deliver results."
In addition to Bailor, there are over 150 Pathos clients who have recorded testimonial videos on YouTube throwing their support behind the firm. The clients share the same sentiments of how professional and efficient Pathos Communications is.
"It's been a pleasure to work with Pathos Communications because they have addressed the heart of our deepest need which is really to get the fine work that we have been producing out in the world," said Frederick Marx, Oscar-nominated film producer, founder of Warrior Films, a client that has praised not just the company's competency in getting their company published, but also how easy it was the work with them.
Challenges of living up to the demands of Pathos' clients
The problem with such outreach programs is that the bigger the publication, the more restrictions and vetting procedures there are, which might set deadlines back. Building up PR isn't like buying a burger at a drive through, it requires strategy and a strong foundation of trust, say Pathos Communications.
Pathos say another important aspect to clients is the length of the features – who often say they'd prefer a longer article.
"The problem is that in today's landscape of TikTok and short-form content, people do not have the patience for a long article," explains Hamdi.
And this is why Pathos Communications often focus on delivering a "short and sweet" feature rather than going in too deep. "Because you actually want people to read the content that you're putting out," continues Hamdi.
Pathos Communications says its strong presence in the field of PR and knowledge and expertise is what keeps clients coming back for more.
"We really appreciate Pathos taking the time to really get to know our business," said Shelle Soelberg, Founder of Let's Play Music said, "I felt that the interviewers, the people who wrote the articles, were genuinely interested in our business." She went on to highlight how Pathos provided coaching to maximise the benefits from the articles that have been published about their business.
Trailblazing the success of a results-driven model has opened doors for the growth not just for Pathos Communications, but the growth of the PR industry across the board.
The company is looking forward to creating a wholly personalised experience for each client – a practice it has already implemented with many of its clients.
Tailored campaigns have been hugely successful with the clients of Pathos Communications, as Emmy-award winning artist Trish Gianakis put it, "They were able to translate my story of how I convert physical art into energy, into a story that enhances upon my experiences and expert in the industry which was exactly what I wanted."
Pathos Communications striving for better results in 2023 and beyond
Behind the helm of Pathos is Omar Hamdi, the designer of PR campaigns for prominent figures such as Jane Lu from Shark Tank Australia and Oscar-nominated Frederick Marx.
"Our entire team has over 100 years of combined experience and we all share one singular goal: to ensure that our clients get the visibility they deserve," he said.
The company focuses on clients that are newsworthy before approaching them and new clients that want to use their services will have to produce something newsworthy in order to be picked up by a publication.
"When you look at it from a media standpoint, publications aren't just going to name-drop you in their latest article when you haven't done anything noteworthy. We're not in the business of free advertising, and neither are reputable online publications. They pick up on news that is of value to their audiences because they want eyeballs," Omar explains. "As a reader, would you like to read a thinly-veiled attempt at promoting a company, or read about a company that has made a breakthrough in some way or another? One is blatant advertising and another is news."
They are still working on their approach and are planning to expand the company so that they can help other companies - no matter how large or small - to grow through strategic campaigns that will guarantee their mention in reputable publications.
SMEs or huge enterprises can benefit from the services rendered by Pathos Communications and their team of professionals because not only do they know what they are doing, they also know how to guide companies in the right direction for optimum growth and exposure.