Panmure House: New Adam Smith professor draws link from state capitalism to sustainable capitalism
Professor Adam Dixon's debut lecture highlighted the opportunities that state ownership of companies and other assets brings for decarbonisation but warned that the path would be different for each country depending on their political situation, writes Peter Ranscombe.
The ability of individual countries to switch from oil and gas to renewable energy will depend on how closely their politics is tied to their ownership of fossil fuel assets, according to the new Adam Smith Chair in Sustainable Capitalism at Edinburgh's Panmure House.
Professor Adam Dixon used his inaugural lecture to draw links between state capitalism – when governments own companies or assets – and the potential for the shift towards decarbonisation and sustainable capitalism.
Governments have major roles to play in the transition to a net-zero economy through setting regulations, providing incentives through taxation, and intervening via their industrial policies, but Professor Dixon argued that their role as the owners of state capital had been overlooked.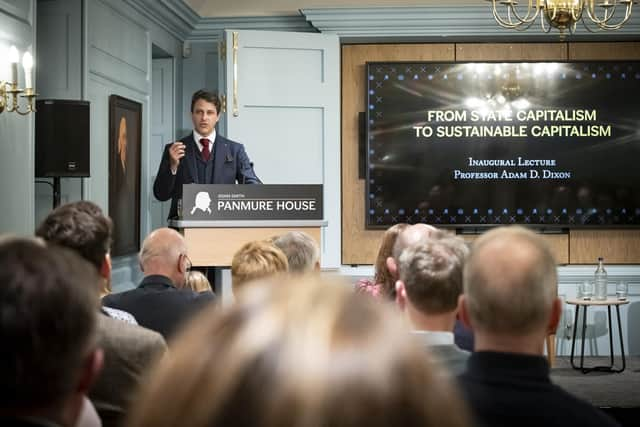 He pointed out that such state assets not only included government-owned oil and gas companies, but also investments in sectors that relied heavily on fossil fuels, ranging from cement and fertiliser producers through to the aerospace and transport industries.
The value of state carbon investments in countries such as Kuwait and Azerbaijan is larger than their entire economic output, making it hard politically for them to move towards net zero.
Countries including France, Germany, and South Korea still have significant stakes in carbon firms, but are economically and politically less dependent on them, providing the potential for rapid decarbonisation.
While countries including the UK, the United States, and Japan own significant stakes in carbon capital, neither their domestic economies nor their political systems hinge on carbon ownership, making their decarbonisation efforts much easier and faster to implement.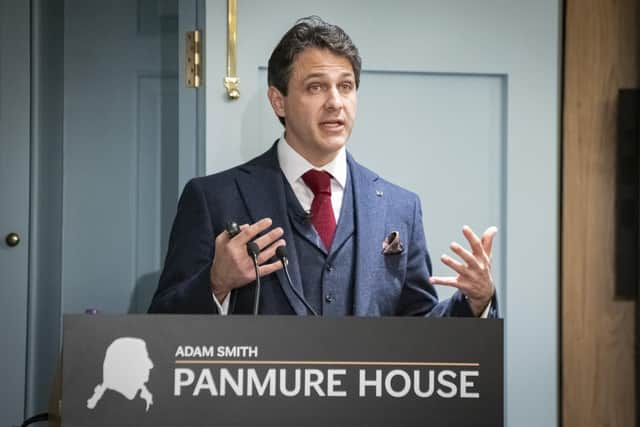 "The current state capitalist conjuncture offers an interesting window of opportunity for driving decarbonisation, and hence sustainability, but nothing is ever that simple – change, as it always has been, is messy," Professor Dixon added.
Panmure House was built in 1691 and was the final home of economist and philosopher Adam Smith between 1778 and 1790, when he hosted dinners for his fellow great thinkers in what became known as the "Scottish Enlightenment", a period of unprecedented scientific advancement.
In his new role, Professor Dixon is responsible for developing and leading academic research on sustainable capitalism at Panmure House, which was bought in 2008 by Heriot-Watt University's Edinburgh Business School and restored.
Professor Dixon said: "We have an amazing piece of not simply Scottish but world heritage that we must protect.
"Panmure House is not a museum to the life and works of Adam Smith. But that legacy, and a legacy of the Scottish Enlightenment can still serve as a reminder of what matters.
"We take for granted at our peril how fragile our freedoms are, from our ability to express ourselves to our ability to challenge and debate ideas.
"Without that, we fail to address injustice in the world in all its forms."
He added: "Panmure House is our opportunity to rekindle the Scottish Enlightenment, to elevate and convene debate, dialogue and cutting-edge research on the world's most pressing challenges, from inequality and climate change to the erosion of democracy as well as trust in government and the market economy.
"It is our opportunity to help address those challenges for the greatest benefit of all – hence I feel a great sense of responsibility in helping Panmure House to live up to its potential."
Professor Adam Dixon will deliver a lecture on 'How to Think Like Adam Smith' on 29 November – register to attend in person or watch the livestream here.