Packaging major Macfarlane pursues acquisition trail with £9m purchase of English peer
Scots packaging giant Macfarlane Group has wrapped up an English peer in a £9 million deal that it says is evidence of its "buy and build" strategy.
The Glasgow-headquartered firm has bought A.E. Sutton, trading as Suttons Performance Packaging, a specialist protective packaging manufacturing business based in Cambridgeshire. It also said the transaction – bankrolled entirely by its existing £30m bank facility – is in line with its "declared strategy of building its protective packaging business through a combination of organic and acquisitive growth".
It also stated: "There are significant opportunities for both Suttons and Macfarlane to benefit from access to their respective industry expertise, ranges of bespoke protective packaging products and common supplier base."
Macfarlane's wholly-owned subsidiary, Macfarlane Group UK, has bought Suttons for a maximum cash consideration of £9m, including an earn-out of up to £2.5m based on agreed profit growth targets over two years. A further adjustment is due for net assets in excess of £1m with the expected net assets on completion being £5.7m, including £5m of net cash.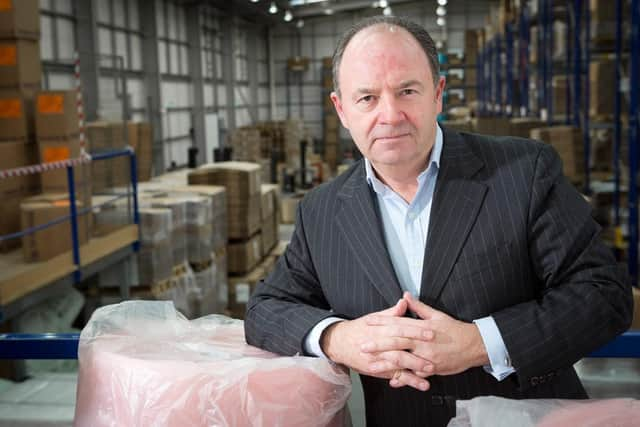 The Scottish parent company, which this year marks its 50th anniversary on the London stock exchange, noted that Suttons was founded in 1962, and supplies specialist protective packaging to customers in the medical, electronics and industrial sectors, throughout England, from its manufacturing facilities in Chatteris, Cambridgeshire. It has 55 employees, including its two directors who will both remain with the group following the acquisition, and for the year ended March 31, 2022, it generated sales of £7.4m, core earnings of £1.1m, and pre-tax profits of £900,000.
Macfarlane added that the "accretive acquisition demonstrates [our] comprehensive 'buy and build' strategy in delivering further stakeholder value". The group had last month alongside reporting a hike in annual sales, profits, and its dividend, pointed out that it had a track record of completing two acquisitions a year, and was expecting to execute "another couple" in 2023 after putting such activity on hold during the pandemic. Last year it announced its purchase of PackMann, a packaging distribution business based in Germany, in a multi-million euro deal.
Opportunities
Chief executive Peter Atkinson has now said: "Suttons is a profitable, well-invested company with an experienced management team that is fully committed to the business going forward. The acquisition is being funded using our existing bank facility and will be earnings-enhancing. We look forward to working with the team at Suttons to support its continued growth and develop opportunities for us to work together to provide all our customers with a broader portfolio of protective packaging solutions."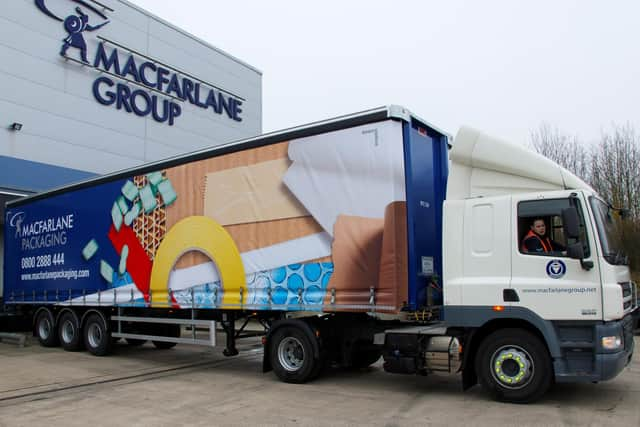 Analysts Robin Speakman and Akhil Patel of house broker Shore Capital branded the deal "a good strategic fit" for Macfarlane's manufacturing operations. They added: "We note the industrial markets are continuing to recover, so believe the acquisition is well timed. In addition, as part of the group, Suttons' and Macfarlane's clients are set to benefit from the extended/broader range of bespoke protective packaging products and services. Thus, synergistic opportunities are available for both businesses as it looks to leverage its industry expertise and common supplier base."
Macfarlane Group says it has at least 1,000 staff at 37 sites, principally in the UK, as well as in Ireland, Germany and the Netherlands, manufactures 600,000-plus lines, and supplies in excess of 20,000 customers.
Comments
 0 comments
Want to join the conversation? Please or to comment on this article.