Orkney Fishermen's Society bought in rescue deal that saves all 55 jobs
A long-established Orkney seafood co-operative laid low by a number of factors including Brexit and supply issues has been rescued in a deal that saves 55 jobs.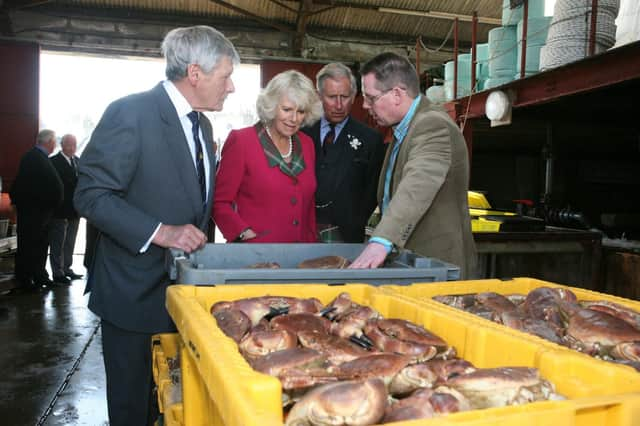 Orkney Fishermen's Society has been sold out of administration by joint administrators Michelle Elliot and Callum Carmichael of FRP Advisory to Orkney Crab, a subsidiary of PDK Shellfish. The agreement saves the jobs of all 55 staff.
Founded in 1953 and based in Stromness, Orkney Fishermen's Society was created as a co-operative by local fishermen to process and market their own produce to local and mainland customers. The business factory processes crab for UK retail and international markets and trades lobsters and whelks for local and export customers. An onsite fish shop supplies a wide variety of seafood to the local community.
The move into administration is said to have been caused by "unsustainable cash flow problems" stemming from the effects of the pandemic, significant recruitment issues arising from Brexit and an acute shortage of crab in 2018 due to adverse weather, coupled with the impact of high purchase prices and ongoing supply woes. Efforts by the directors to restructure the business and secure additional funding proved unsuccessful and the company was placed into administration. Orkney Crab has acquired the business and assets of Orkney Fishermen's Society and will continue to operate it from the existing premises.
Elliot, a partner with FRP Advisory, who secured the sale, said: "Orkney Fishermen's Society is one of the UK's oldest seafood co-operatives with a long history of supplying high quality seafood to customers across the UK and beyond. We are delighted to have secured a sale of the business to Orkney Crab and wish the new owners every success with their new venture. We are particularly pleased to have secured the transfer of all 55 staff."
Paul Knight, MD of Oban's PDK Shellfish, added: "Orkney Fishermen's Society has an outstanding reputation for the quality of seafood harvested and processed by its fishermen and staff. It will be a case of 'business as usual' and we also have plans to invest in the company and the products and provide services to local fishermen as we look to re-establish the business."
Comments
 0 comments
Want to join the conversation? Please or to comment on this article.