Olivia Minnock: what, when and how are we buying in unprecedented times?
The banana bread phase, the Tiger King phase, the PE with Joe phase - how have the many stages of lockdown impacted our spending?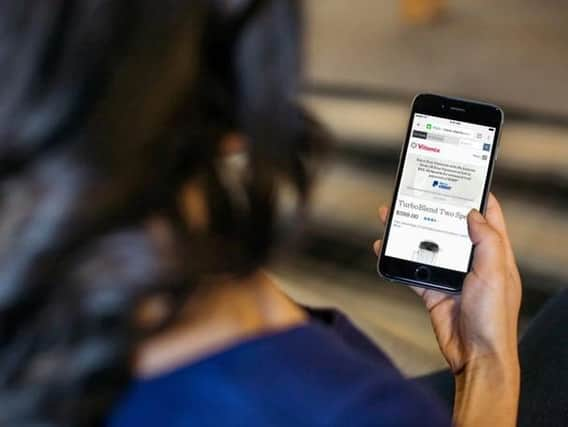 In an uncertain economy we're always going to spend less – but even those with full wallets are keeping them shut. Barclaycard's recent survey said 9 in 10 customers were saving more.
Overall consumer spending has dropped over a third in lockdown. Spending on travel has nearly halved and in May bars, pubs and clubs took a whopping 97% hit in sales.
In these uncertain times, food remains a comforting constant. Supermarket spending – the only highlight in some of our weeks – has risen by 14.2% and UK households are spending 50% more on digital content and subscription to TV and streaming services – however it will be interesting to see if this figure remains constant or if people are signing up to Disney+, watching Hamilton and unsubscribing.
It's not just what we buy that's changed. Online ordering has risen exponentially – much of the supermarket increase has been online, with Yummy Mummy favourite Ocado only just getting its app back up and running after shutting it down mid-March when traffic increased more than 1000%. It's also just one part of the 25% increase in eating and drinking spend – meal delivery is here to stay.
When we do leave the house, we aren't venturing far. The Independent Retailers confederation "we are open" campaign helps consumers find independent shops that are open during lockdown, and research shows 32mn people have pledged to support local businesses since lockdown began. Deloitte Digital also found 57% of consumers say they'll continue to spend more on local produce post-Covid.
However, these local businesses have also had to up their game when it comes to payments and ecommerce. Local stores are delivering for the first time, and the takeaway pint has shown that consumers still want to support their local even if they can't sit at bar.
SME payments business Pollinate recently launched "Pollinate Orders" for the hard-hit dining sector to manage orders online, and Shopify has seen a 57% increase in use as it helps high street businesses set up online stores. Indeed, Edinburgh-based Shopify partner Mache Labs, which helps businesses with ecommerce marketing, just closed £1mn funding, with support from Scottish Enterprise and the British Business Bank.
When we do enter a store, the way we pay is different. Since 1 April, the contactless payment limit increased to £45 and Mastercard has found 46% of people have swapped their "top of wallet" card for one that offers contactless. 82% view contactless as the "cleaner" way to pay – whether on card or mobile.
Some changes, like contactless and ecommerce, have been a long time coming. Tech is here to stay, and it's unlikely people will go back to cash any time soon – though the Bank of England has reiterated its support for cash users so the underbanked are not left behind.
While the uptick in local shopping is a plus nobody could have anticipated last year, every business now faces the challenge of getting people in the door, and persuading us to part with the cash we're now so used to saving. One the thrill of the post-lockdown pint dies down, many outlets will still have to rely on platforms like Shopify and Deliveroo to reach as many customers as possible.
Physical shops were already being hammered by ecommerce but they're now faced with a consumer who is genuinely afraid to step inside. Retaining loyal customers by giving them a safe way to pay, but also making the experience more "special" and personal than buying on line, will be key to survival.
Olivia Minnock is editor at Fintech Alliance
Comments
 0 comments
Want to join the conversation? Please or to comment on this article.