North-east company flies high in top 100 financial planning firms
Acumen Financial Planning has been recognised as among the best in the UK as it was selected as a Citywire New Model Advisor (NMA) Top 100 Firm.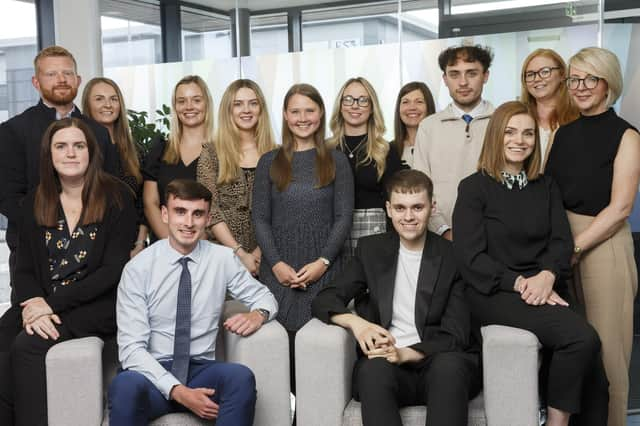 Receiving the honour for the sixth consecutive year, the Westhill-based company, which also has offices in Edinburgh, Elgin and Glasgow, received the recognition for making its mark on clients and communities.
Pitted against other successful firms in the financial planning community in the UK by NMA, Acumen was scored against a meticulous point-scoring system. Judges looked for evidence in areas including willingness to share best practice, client education, recruitment, contribution to professional standards as well as employee development, robust investment propositions, client service propositions and good use of technology.
In addition to their core service of Retirement and Pension advice, Acumen are huge advocates for financial education and continue to develop their relationships with schools and universities. In the past year the team has developed its financial education video series for schools, which can now be accessed by all secondary schools. The videos cover topics including tax, payslips, credit cards and debt.
Keith Mackie, Director of Acumen Financial Planning, said: "We are honoured to be recognised again on a UK wide stage in the New Model Advisor Top 100 list for 2022.
"Despite the external challenges affecting everyone over the last year, it has been a positive period for us continuing to deliver the highest quality financial planning service to clients and we're proud to be recognised as leaders in the financial planning industry.
"The judging system is a rigorous one and being named at this level is a great achievement. It is of course testament to our fantastic team and I would like to say a huge thank you to them all for their continued hard work and support of the business."
This UK wide listing also puts Acumen forward for the New Model Advisor Awards for the Scotland and NI category, an accolade won by the team four times in recent years. The winners in each regional category will be announced in January 2023.