Nicola Sturgeon raises hopes of Scottish tourism rescue package
The UK Government's job retention scheme could be extended in Scotland to protect the country's beleaguered tourism sector, Nicola Sturgeon has said.
The First Minister called for measures to be put in place to prevent a "cliff edge" of further jobs losses yesterday as it emerged Scotland's unemployment rate is now the highest among the UK nations.
With official figures showing the number of Scots out of work rose by 30,000 to 127,000 from February to April, Ms Sturgeon said dealing with the coronavirus pandemic has "created an economic crisis which demands our full focus and attention".
Revealing that discussions are already under way, the First Minister singled out tourism as a sector that was set to be hardest hit if the job retention scheme is not extended beyond October.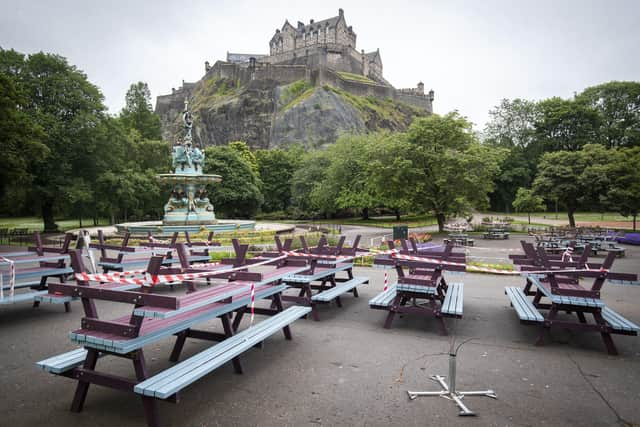 At the Scottish Government's daily coronvirus briefing yesterday, she warned unemployment could rise even further over the next few months without UK Government support.
Ms Sturgeon said: "We haven't had any definitive indication from the UK Government that they are willing to extend but I very much remain hopeful that we will see a positive outcome to these discussions.
"These unemployment figures that are being reported today, are in themselves, deeply concerning. There is a danger that they mask the full impact of this crisis because many people will be in employment right now, they are not registering as unemployed, but their continuation in employment is dependent on the furlough scheme and the job retention initiatives."
Ms Sturgeon added: "If that is withdrawn before it is safe to do so, the danger is we see unemployment rise even further than unfortunately we may already see in the next few months.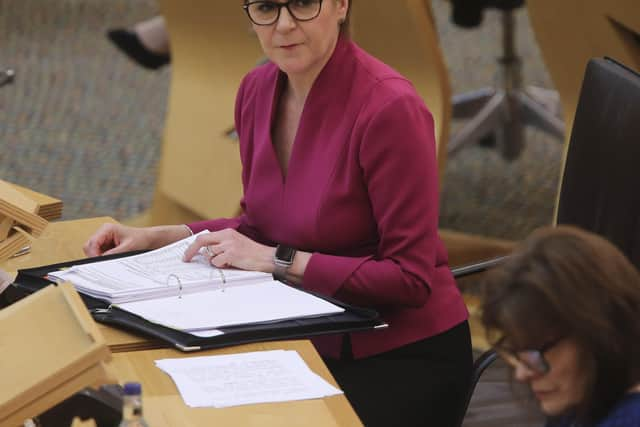 "Other countries have already given indications of continuation of similar schemes – France has said that it will continue for a period of up to two years.
"It's really important that we avoid that cliff edge. While we want to see that support continue in general, I think it is reasonable to say there are some more detailed discussions about the particular sectors and in particular circumstances in which it is particularly important. We know that in Scotland, for example, tourism is harder hit and is likely to be hit for longer than some other sectors."
Scotland's unemployment rate has risen to 4.6 per cent up from 3.5 per cent in the previous quarter, according to the latest ONS figures.
The figures are likely to be an "underestimate" because they do not cover those who are furloughed and will not return to work.
Ms Sturgeon also unveiled a £230 million stimulus package to provide an "immediate boost" to Scotland's economy.
The "Return to Work" scheme will target construction, low carbon projects, digitisation and support for hubs such as the Edinburgh bioquarter.
"Amongst other things this package will fund maintenance for further and higher education facilities and for roads," she said. "It will help public transport to prepare for physical distancing measures and it will include a further investment in companies of high potential and in development such as Ravenscraig, the Edinburgh bioquarter and the Michelin site in Dundee.
"It is designed to support projects that can provide an immediate boost to jobs and growth while also helping us prepare the economy and public services for the future."
Business leaders are now calling on Ms Sturgeon to move faster on taking the country out of lockdown to restart the economy.
The First Minister said she hopes to press ahead with the second stage of lockdown exit on Thursday which will give shops a firm date for reopening and factories the green light to return to work.
"None of this will restore the economy immediately to full health but it will be a significant and a sustainable improvement on our current position," Ms Sturgeon 
said.
"I want to get all of Scotland moving out of lockdown. It will not simply be a flicking of the switch on Friday morning and all of these that have been sought will start.
"But I hope we can have some really significant steps taken for all of Scotland to start getting back to normal."
Dr Liz Cameron, Chief Executive of the Scottish Chambers of Commerce said the unemployment figures only "hint" at the scale of the challenge that lies ahead.
She said: "Protecting jobs must be a top priority. We continue to call on the Chancellor to provide a flexible approach to the furlough scheme in Scotland. This includes extending it further for the hardest hit sectors such as hospitality and tourism. These sectors are where there is greatest risk of a jobs crisis, which will disproportionately affect young people and the low paid."
Comments
 0 comments
Want to join the conversation? Please or to comment on this article.