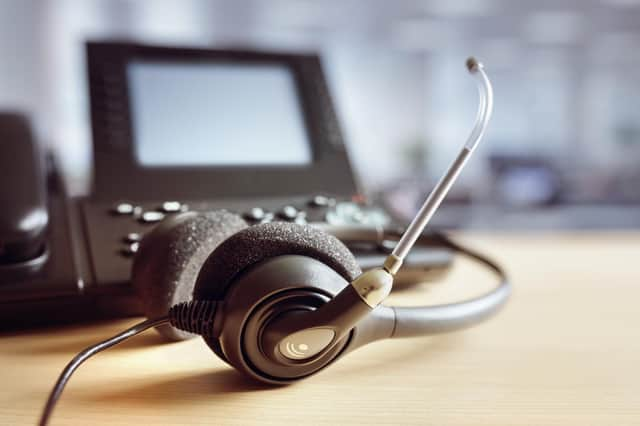 It's not the first time that Nextiva has emerged on top. Last year the company scooped the Internet Telephony Award of the Year. In 2019, it won the Hosted VoIP Excellence Award. And it has just won several of the prestigious Stevie Awards - for the fifth year running.
But what exactly makes Nextiva stand out in such a crowded field?
Nextiva is a provider of cloud business phone services, built around VoIP technology - which stands for Voice over Internet Protocol. VoIP allows for voice signals to be sent via the internet rather than traditional phone lines - a concept anyone is familiar with who has used Skype, Zoom, or WhatsApp calls.
Nextiva takes VoIP technology to the next level, excelling in voice quality and reliability and offering a wide array of additional services to improve clients' business telephony experience. It also saves them lots of headaches.
From standard features such as recorded greetings and auto-attendant to advanced tools like voicemail-to-email, and find me/follow me call routing, Nextiva strives to anticipate client needs and fulfil them.
Staying ahead of the curve is vital, and Nextiva is continuously looking to improve its products. A prime example of this is the adoption of artificial intelligence and machine learning tools. Artificial intelligence in the form of natural language processing powers the interactive voice response that Nextiva offers.
In simple terms, this means that callers no longer have to sit through the irritatingly long menu of options ("Press 1 for Sales. Press 2 for …"), but instead can tell the system what they need in their own words ("I have a question about the yearly subscription"). Nextiva's AI will understand the query and automatically forward the caller to the right agent.
Not only does this reduce customer service time by 99%, it also creates a huge improvement in customer satisfaction. Clients can use Nextiva's AI and machine learning tools for everything from appointment scheduling and answering FAQs to insurance enrollment and making hotel reservations.
Another advantage that Nextiva offers is total device flexibility. Business phone services can be accessed from anywhere, not just your office. Today, with the COVID-19 pandemic driving the evolution of teams into distributed workforces, this is an invaluable feature.
When it became apparent that many businesses were being heavily impacted by the lockdown measures caused by the coronavirus crisis, Nextiva took additional steps to help, pushing forward the release of Cospace, a remote team collaboration tool vital to helping businesses function while staff are working from home.
Most recently, Nextiva began offering an integrated solution for businesses in the form of their NextOS platform, which unifies VoIP business phone services with customer relationship management (CRM) tools. Improving customer understanding is a core value of Nextiva's entire business model.
"We are living in the era of the customer," Tomas Gorny, Nextiva's founder, says. "Expectations have never been higher, and while businesses are hearing more from customers, they are understanding less.
"As a data-driven company, we understand the importance of data for deep business insight and agile decision-making," Gorny explains. "Nextiva Analytics provides critical data and analysis to foster growth in businesses of every size. Stakeholders can now view, analyze and act like never before and get exponentially more value out of the NextOS platform."
NextOS includes tools for tracking customer journeys, real-time analytics, sentiment analysis, customer surveys, and smart automation. It features a comprehensive set of predictive analysis and monitoring tools, as well as an option to create interactive displays to motivate competition, which has driven up customer engagement by as much as 45%.
Nextiva doesn't just help other businesses with their customer communications - their customer service is award-winning, with 95% of customer service calls answered by the second ring.
The company may be running out of shelf space for their awards, but Nextiva is not resting on its laurels. Instead, the company is always looking for ways to improve products and services.
As always, Nextiva's main goal will remain to deliver value to its customers.
"Our first goal is to help every business - regardless of size - feel and operate like a Fortune 500 company," Gorny says. "Making money is just a side-effect of providing value."