Next store reopenings will focus on out-of-town locations
High street stalwart Next is working on plans to reopen scores of stores when lockdown measures are relaxed, but will prioritise out-of-town outlets.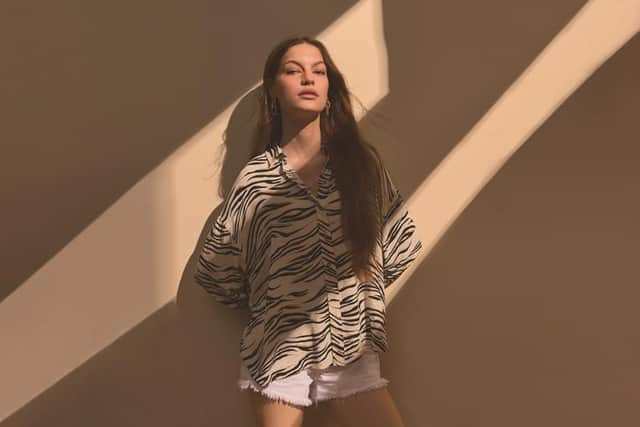 Fashion giant Next said the impact of the coronavirus lockdown on trading had been faster and steeper than expected. Picture: Next plc
The fashion giant said the impact of the coronavirus lockdown on trading had been "faster and steeper" than expected and warned that sales will remain under pressure throughout 2020.
The chain, which reopened for online trading on 14 April, reported a 41 per cent slump in full-price sales over its first quarter to 25 April, with high street in-store sales tumbling 52 per cent and online sales down 32 per cent.
Bosses now believe that full-year sales could fall by as much as 40 per cent, with the effects of the Covid-19 crisis expected to leave sales lower in every quarter, even after strict lockdown measures are lifted.
Chief executive Lord Simon Wolfson said the group was working on plans to reopen up to 200 of its outlets initially when lockdown is eased, but would be prioritising out-of-town branches, where it is easier to operate in a "socially distanced world".
But he warned that the firm is not expecting a sudden rush of shoppers to hit stores or that trading will return to normal in the autumn and winter.
Next told investors: "The fall-off in sales to date has been faster and steeper than anticipated in our March stress test and we are now modelling lower sales for both the first and second half of the year.
"We believe that the effects of the coronavirus will be felt for longer than we first anticipated. The economic consequences and continued social distancing will mean that both retail sales and online sales will be disrupted even after full lockdown measures have been lifted."
Sophie Lund-Yates, equity analyst at Hargreaves Lansdown, said: "Shop closures mean Next's inventory levels have reached the point that it's had to draft in the use of additional storage facilities.
"This is a tricky spot to be in, because no retailer wants a huge pile of clearance items at the best of times. With trading expected to be subdued for a while even after lockdowns are lifted, shifting all the extra summer T-shirts is going to be a more difficult task than usual.
"Larger, out-of-town stores are going to be reopened first. A number of factors, including roomier car parks, make these sites more suitable for social distancing measures.
"We suspect other shops may follow suit, which could provide retail parks with an unexpected edge over the high streets, as the UK gets used to a new normal."
Shore Capital analyst Greg Lawless noted: "Next remains a well-managed company with a history of strong cash and stock control and good cash generation."
Next closed its online operations in late March amid the health crisis, following criticism from staff who felt unsafe at work. It reopened for internet shopping in mid-April, but the website closed by 9am on the first day, saying it had already received all the orders it could process for the day and would return within 24 hours.
The company began by selling only childrenswear and some home items initially, but said in its latest update that it now has 70 per cent of its range on offer.
Meanwhile, Currys owner Dixons Carphone revealed booming online trading has recovered around two-thirds of stores sales lost amid the coronavirus lockdown.
The group said UK and Ireland online sales soared 166 per cent in the five weeks to 25 April as customers rushed to buy laptops and home-working equipment, as well as gaming and televisions for the lockdown.
Want to join the conversation? Please or to comment on this article.