M&S store closures: Scottish stores on list of M&S stores set to close or relocate
M&S is proposing the closure of a number of stores across the UK – with a number of Scottish stores marked for closure or relocation.
Last year the high street giant announced that it was closing 67 of its larger shops as part of larger store closures, however, it has now been reported that at least two Scottish stores could be among those to close or relocate.
The Mirror reports that consultations on a number of stores closing and others relocating are taking place as the company looks to focus more attention on its grocery offerings.
The 67 closures announced last October came as the supermarket focuses more of its attention on M&S Simply Food – and despite store closures, M&S are looking to increase their presence overall with plans underway to open 104 more Simply Food shops - taking the total number of its food-only sites from 316 to 420.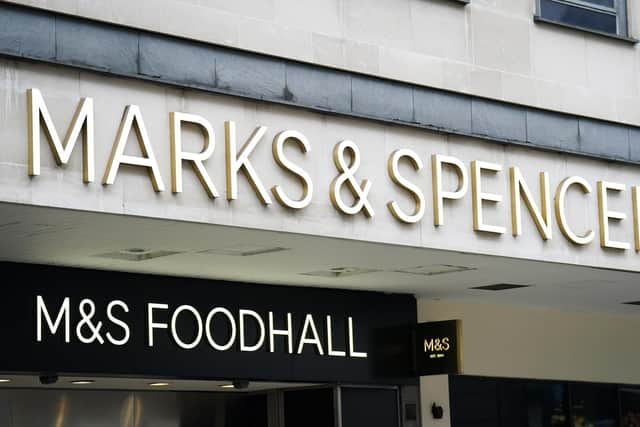 The latest shops under consultation to close or relocate, and the dates when they can be expected to close are:
East Kilbride Shopping Centre - February Carlton Street, Castleford - end of April Meadowbank retail park, Edinburgh - spring Newport Road, Cardiff - spring Eagles Meadow, Wrexham - autumn Linthorpe Road, Middlesbrough - April Deansgate, Bolton - date to be confirmed
An M&S spokesperson said: "We recently announced that we are investing £480m in bigger, better stores across the UK. Our store rotation and investment programme is about making sure we have the right stores, in the right place, with the right space.
"Whilst our store rotation programme involves closing some stores, it also means relocating and opening new stores in locations across the country.
"In this coming year alone, we are opening 20 new stores across the UK, including brand new M&S stores in Leeds, Liverpool, Birmingham, Manchester, Thurrock and Purley, and new M&S Foodhalls in locations such as Stockport, Wrexham, Barnsley and Largs."