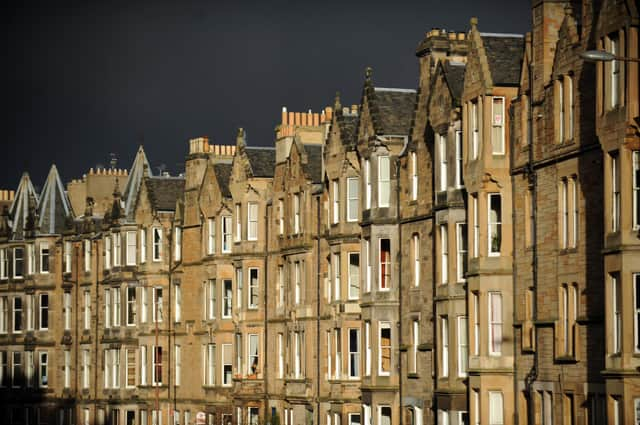 What has also emerged is a remarkable similarity between the ebb and flow of the current pandemic and that of World War Two. In the latter, a seven-month "phoney war" in which hardly a shot was fired was followed by the fall of France and Dunkirk. Victory in the subsequent Battle of Britain revived spirits, only for this to be followed by a massive blitz on cities and substantial civilian casualties.
The pressure eased with Hitler's attack on Russia and on the night America entered the war, Churchill "slept the sleep of the saved". However, just two months later came the surrender of Singapore, and a huge contingent of British troops, to the Japanese. Even in 1945, with victory clearly in sight, raids by pilotless V2 rockets were killing Londoners.
Fast-forward to late March 2020 and most of us thought "lockdown" would be a temporary phenomenon lasting a few weeks but it went on for several months and, despite furlough payments, businesses started to go to the wall.
Summer brought a substantial drop in infections; hotels, pubs and restaurants reopened, the high street returned to some form of normality and people began booking foreign holidays again. Most significantly, schools reopened for the autumn term. Covid-19 hadn't gone away but it looked as if society could function despite it.
Then infections began to rise again, leading to renewed pressure on hospital intensive care units. Greater restrictions on movement and commerce returned. Hopes of an end to the nightmare soared in December with the clearance of the first vaccine but then came news of a new, more infectious strain, which effectively cancelled Christmas. Now, at the time of writing, we seem more or less back to where we were in March.
So forgive this first article of the year not making the usual predictions as to what the next 12 months will mean for the property sector and not to go any further than the end of March, when the Land and Buildings Transaction Tax (LBTT)/stamp duty "holidays" on either side of the Border come up for reappraisal.
It is worth pointing out that the concession has had less impact in Scotland than in England. Sometimes views of the market can be a little too focused on "Edinburgh/East Lothian" or "Bearsden/Bothwell". Across the country there are still many transactions below £150,000, on which LBTT has never applied since its introduction almost six years ago.
Even at £250,000, immediately before the tax currently kicks in, the saving is £2,100 which although not to be sniffed at, is still well below 1 per cent of the purchase price. On a £500,000 transaction in Scotland the tax remains at £23,350, compared with zero in England (and where it would still be £8,350 less if stamp duty was applied at pre-pandemic rates).
Sound advice
No wonder buyers paying up to £250,000 during 2020 followed the sound advice that zero LBTT should be regarded as a bonus and not a principal reason for moving house or making that first purchase.
Having said that, these savings have given the market a psychological as well as an actual boost and extending the concession beyond March 31 could be significant – especially if the threshold was to be raised somewhat above £250,000. Coupled with warmer weather and lighter evenings, the market could then look toward to a relatively-stable spring period.
Undoubtedly, however, the key factor will be consumer confidence. While no one has intentionally "profited" from the pandemic, some are faring better than others. Administrative staff in the public sector have enjoyed the reduced cost (e.g. travel and other outlays) of working from home and are still being paid 100 per cent of salary with every prospect of continuing job security and no diminution in future pension entitlement.
So it seems unlikely anyone in this position would hold back if the "right move" was to present itself in 2021. However, as I alluded to last week, the market will definitely feel the ripple effect of job losses in hospitality (many of whose employees are young and therefore actual and potential first-time buyers). Even those in less vulnerable areas of the private sector may decide to put up with current accommodation arrangements (however unsuitable) and wait until 2022 before considering their next home move.
So, for the time being, it seems sensible to limit any predictions to each of the four seasons rather than the entire year.
David Alexander is managing director of DJ Alexander
A message from the Editor:
Thank you for reading this article. We're more reliant on your support than ever as the shift in consumer habits brought about by Coronavirus impacts our advertisers.
If you haven't already, please consider supporting our trusted, fact-checked journalism by taking out a digital subscription.